Where the Kudzu Grows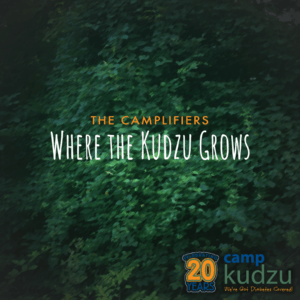 We are excited and proud to share Where the Kudzu Grows, a new musical project written and curated by our very own Shawn Spencer in memory of Jon Allmett.
Subscribe to our Youtube Channel for an Early Listen! 
Love Is
Where the Kudzu Grows
Stand By Me
In Your Room
Wagon Wheel
How Sweet It Is
Rainbow Connection
The ABC Song
FREE streaming will be available on:
                                                        
---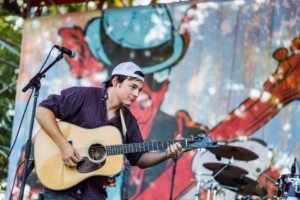 Shawn Spencer
A friend of mine in college recruited me to volunteer for Camp Kudzu in 2008. One week, and I was hooked. This happened to be the year after the legendary Jon Allmett passed away. I saw the effect of his legacy immediately, as the music program that he built defined the culture at the camp and the enthusiasm of the kids was something that I had never seen before. I've admired and been inspired by Jon ever since.
A few years later as I ventured into a career as a professional musician, Kudzu asked me to step up and help continue the music programs, and I have been there every year since, trying to do Jon Allmett's legacy justice.
I wrote "Where the Kudzu Grows" as a reflection of the culture that I've witnessed at Kudzu that helps these gets deal with this terrible disease called Diabetes. It's all about the community, and the feeling that you'll never again be alone when you are struggling.
For more music by Shawn Spencer, check out his website: shawnspencermusic.com