Food For Thought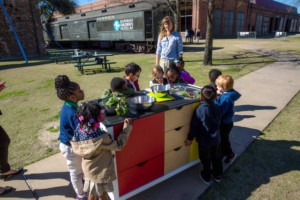 When we talk about new recipes do you get excited? OR does it make you cringe because you will need to break it down, figure out the carb content and determine its respective insulin dose?
As we think of practicing healthy skills for managing type 1 and setting the foundation to lead a long healthy life, nutritional education is an integral part of that. The Camp Kudzu's Food for Thought Program is an opportunity for children to build confidence and strengthen their relationship with food in a healthy way.
The day will include hands-on, low-carb/free snack challenges where children will work in teams to "shop" for their ingredients, work together to make a tasty recipe and understand their carb to insulin ratio.
Kids will participate in a "mock" dining experience where they will practice the estimation of carb counts based on identifying ingredients in our favorite restaurant foods. We will also talk about tips and tricks to dining out and how to navigate a menu to boost self-confidence in a real-world setting.
We will get hands-on with measuring up by practicing pouring foods in different size bowls and then measuring for accuracy. Were we close to that 1 cup serving of cereal? Or that 1/3 cup of rice? These hands-on activities will help reinforce the importance of weight, portion sizes and measuring when it comes to our daily food intake.
Other opportunities during the day will include the Forsyth Farmers Market talking about the importance of colorful foods on your plate and Memorial Health providing a food demonstration with the Charlie Cart Project which integrates the educational program with a mobile kitchen to deliver hands-on nutrition education. 
This program is intended for students in 6th-12th grade. Plan to join us on May 18, 2019, from 9-1 PM at the Coastal Heritage Society for a day of hands-on food fun. Registration is now OPEN at https://www.campkudzu.org/south-georgia-programs/.
Medical volunteers will be on-site to help with any diabetes management needs during the program. Please have your camper bring all diabetes supplies they might need–meter, strips, insulin, etc. 
We look forward to seeing you there!
Contributed By:
Cyndi Satlow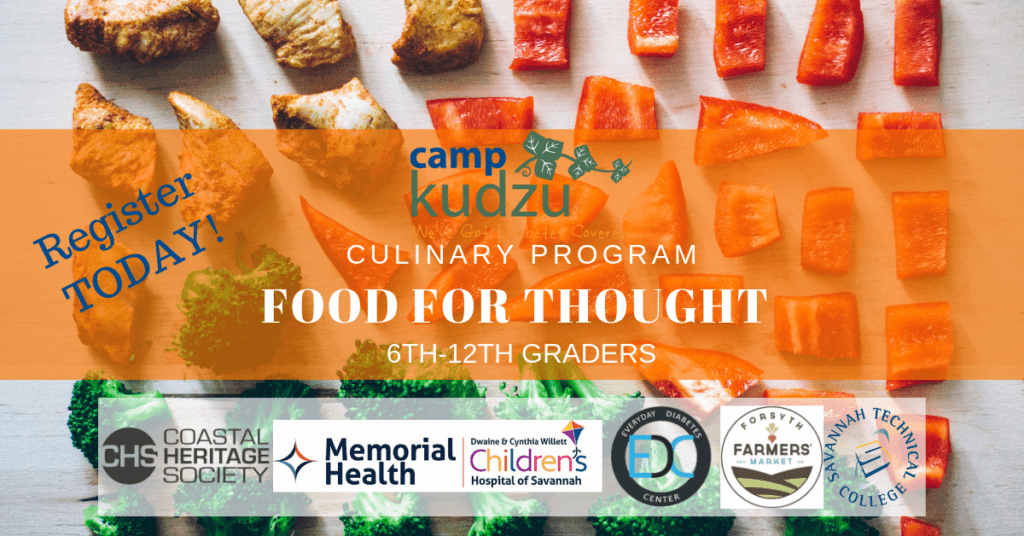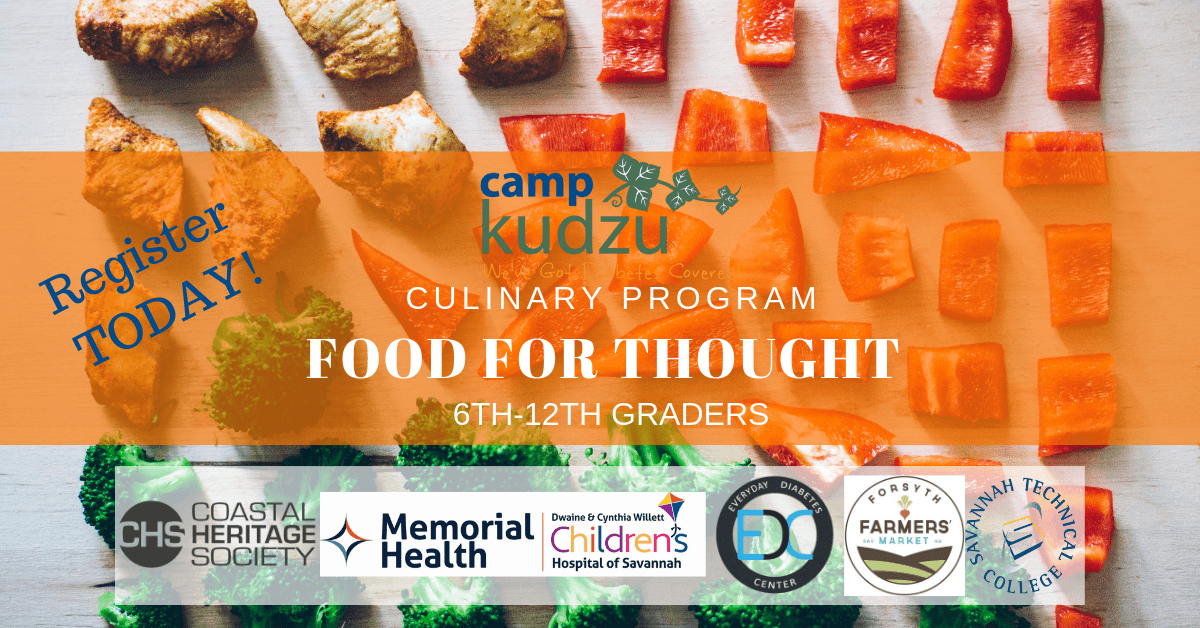 Thank You to our partners for helping make this happen!