Refueling Station Up Ahead!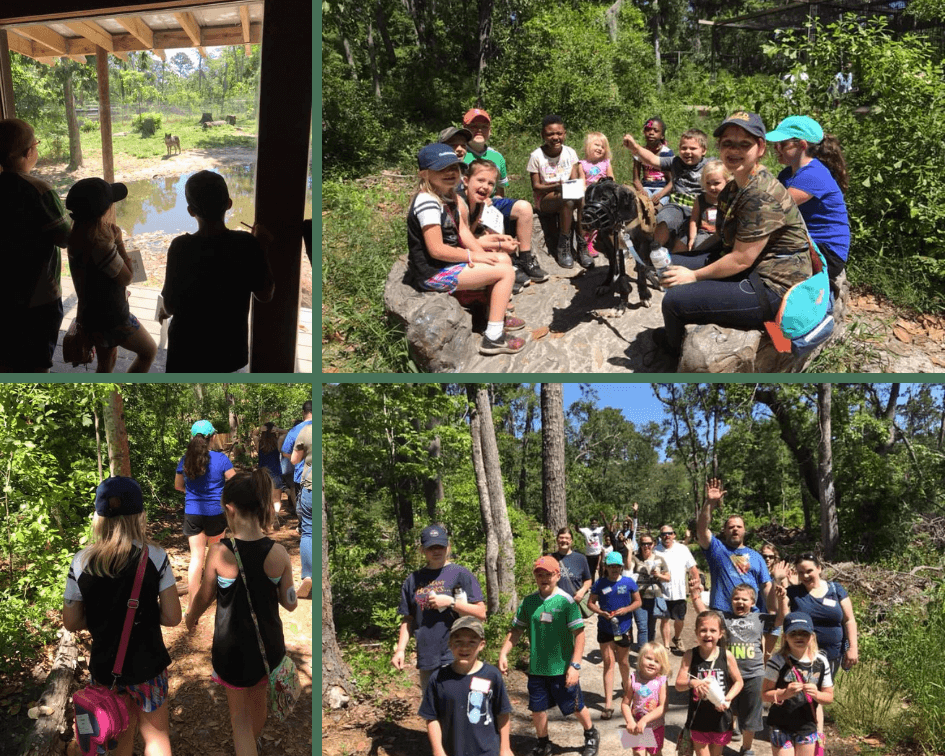 When you ask your child to reflect on summer camp, they might quickly go back to singing songs at the top of their lungs, stepping off the platform on the zip line, the days spent in the sun with friends and the skills they picked up from fellow cabinmates that provided a full tank of summer goodness. A whole-hearted happy self.
What about the rest of the year? What are you doing to ensure their fuel tank is being topped off during the year so they arrive safely at destination "summer camp" for a full refill?
As a new focus to serve the South GA community with year-round programs, we realize families from all over the state might want to be a part of this recharging station and are not afraid of travel to join in on the fun. We welcome anyone who is interested to partake in these year-round programs.
We had our first South GA Gathering in April at Oatland Island Wildlife Center where families gathered for a casual meet and greet. A picnic lunch and nature hike BINGO allowed participants to make connections with the natural world and with the other families. We had a blast looking at Shanti the resident Cougar and observing the pack of grey wolfs from the Wolf Pavilion. Thank you to everyone who came out!
Coming up in May we have a program called Food For Thought. This program is designed for 4th-12th grade campers and an adult to participate as a "team", as we build confidence in our relationship with food. The day will include cooking demonstrations with the Charlie Cart, a hands-on mobile kitchen lead by Childlife Specialists at the Dwaine & Cynthia Willett Children's Hospital of Savannah. Everyday Diabetes Center will lead activities in an old dining car building confidence around eating out and how to navigate menus at restaurants. Forsyth Farmers Market will teach participants about the health qualities of growing sprouts, teaching how to care, harvest and enhance meals. The remainder of the day will include a MyPlate Quiz Show to understand the USDA's five food groups, a low carb snack challenge and food label reading activities to understand how using tools such as measuring cups and scales can help with accuracy when counting carbohydrates. Tickets are $10.00 for a child and adult registration team.
As we gear up for summer, there are still opportunities to "top off" those tanks to make sure your child arrives safely at destination "summer camp".
Learn more about South Georgia Programs
Join our South Georgia Facebook Group
Contributed by:
Cyndi Satlow
South Georgia Outreach Coordinator