Read All About It!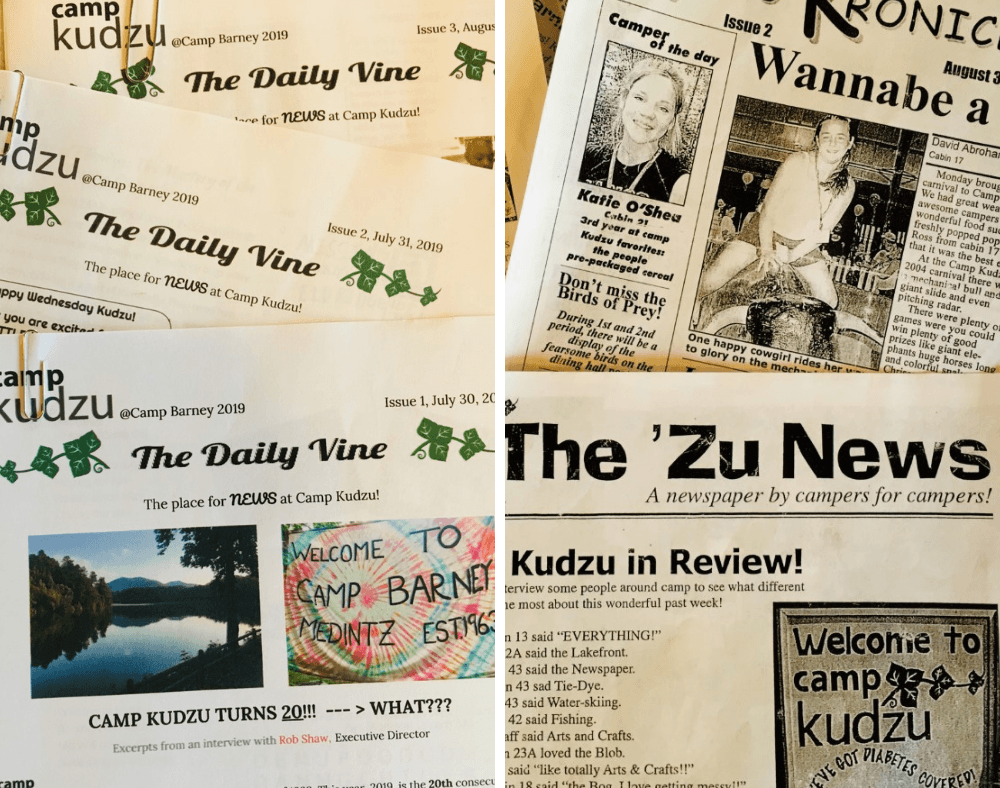 Catch up on all the things that happened last week at camp with The Daily Vine!
We brought back this camp fan favorite for our final summer session at Camp Barney. The Daily Vine is written and curated by campers, with the help of our dedicated volunteer, Lynn Rambo. Throughout the week, campers conducted interviews, took photos and created content to share camp wide. Every morning, campers and staff got to enjoy a copy, fresh off the presses, over breakfast.
Check out a copy for yourself!