Measuring Our Impact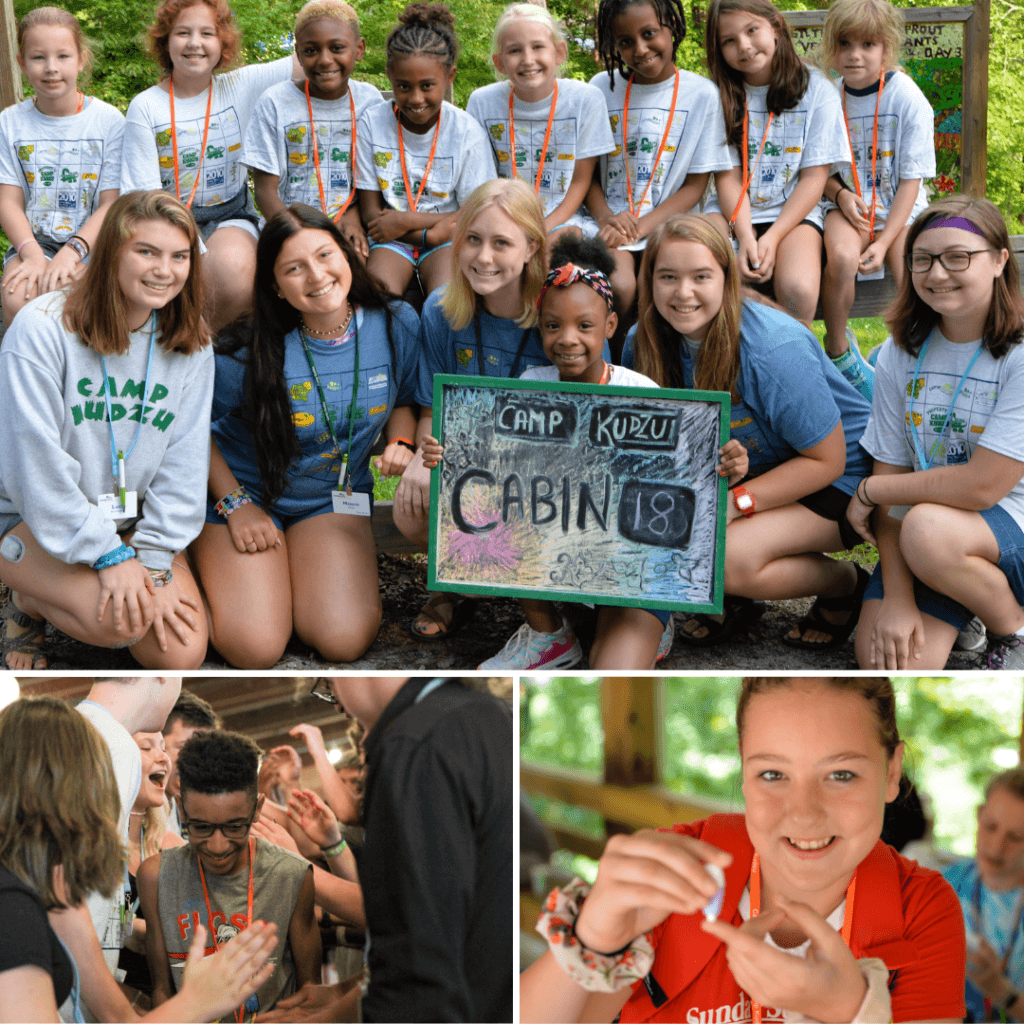 Kudzu rocks! As we continue to measure the impact we've made over the past year, we are grateful for what we've been able to accomplish thanks to the help of our donors, volunteers, and partners. We have proudly served more than 900 campers in our 20th anniversary year through eight year-round programs. Our sincere gratitude goes out to our partners at Camp Twin Lakes, YMCA High Harbour, High Meadows School, and Camp Barney Medintz.
Our outreach efforts continue to grow and have enabled us to do even more. This year we were excited to offer our greatest number of scholarships ever, with $200,000 awarded in scholarships for summer programs alone! We are happy to announce our continued collaboration with Anthem/Blue Cross Blue Shield of Georgia, who has supported Camp Kudzu by providing more than 50 scholarships over the past two years.
I was lost for words and still feel as though there aren't many words that can truly justify what one sees and experiences when you go through that amazing journey of Camp Kudzu!..Camp Kudzu helps children break free from (impediments and empowers) them with knowledge, education, resources and tools needed to not only conquer and take control of (their) diabetes. It also provides the tools (to help educate) — but also when facing their peers, teachers and others in the community, who unfortunately fail to educate themselves about type 1 diabetes — a disease way more common than we think or want to admit.

Sarah Pedraza, Anthem/BCBS of Georgia/Amerigroup Community Cares
The Kudzu experience has a tremendous value in the lives of our campers and families living with T1D. Thanks to your generosity, we never have to turn away a camper because of inability to pay. We remain grateful for your support and emphasize the critical need for YOU, our Kudzu families and stakeholders continue to bolster our fundraising.
To that end, we are approaching the date for our upcoming Sugar Bowl event. September 22nd is coming up fast, but it isn't too late to sign up! Deadline to register is September 13th.
Another great way to support Camp Kudzu is by hosting your own creative and fun event. Check out our Third Party Toolkit on how to get started!
It's rewarding to reflect on 20 amazing years, but we are also looking forward to the future. Together, I'm excited to see what that holds for Camp Kudzu.
ROB SHAW
EXECUTIVE DIRCTOR