Celebrating an Event to Remember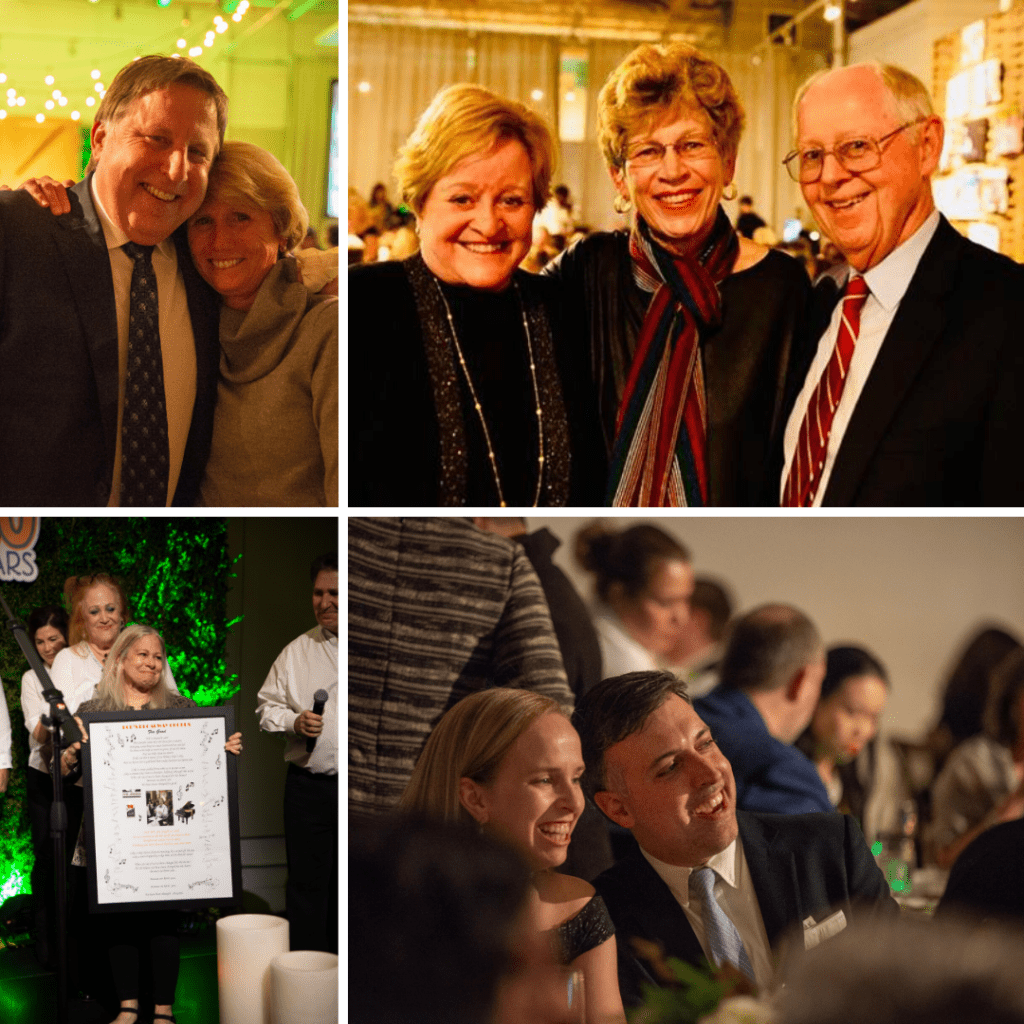 For the past twelve months, Camp Kudzu has been celebrating 20 years of life-changing camp programming for children and teens living with type 1 diabetes. The community that sprouted from serving 96 campers in its first year has now become the Kudzu Family, with 935 campers and their families served in 2019 alone. Over the course of the year, we have reflected on heartfelt stories shared by our campers and volunteers, and we are already looking ahead to the next 20 years, impacting even more campers and their families.  
On Saturday, December 7th, many of our founding members, board members, past and current volunteers, and camper families came together in celebration of the impact Kudzu has made since that first summer in 1999. Board Chair Richard Bartolanzo co-chaired the evening with past Board Chair Jennifer Odom. Over the course of the night, 370 guests joined to raise more than $376,000, making the evening our largest fundraiser to date. The Kudzu Team and I are blown away by the generosity of our committed patrons, including special guests Karen Schultz and her family, who announced their support of 15 Campers as part of the Dr. Bob Schultz Camper Scholarship Fund. We already have $25,000 dedicated the Dr. Schultz Camper Scholarship Fund thanks to the generous support of  Physicians' Alliance. 
At the 20th anniversary celebration, we had the privilege of taking a look back at Kudzu's journey over the years. Check out the video below!
We are kicking off 2020 with Camper Registration for our five Summer Camp Programs starting January 15! Our expanded Teen Retreat (grades 7-12) is set for January 31-February 2nd and still has a few open spots!
If you are looking to get a sneak peak of what's trending this summer, join us Tuesday, March 17th for Camp Kudzu's 12th Annual Benefit Luncheon and Fashion Show and get into the swing of things as we plan for our annual Kudzu Cup FORE! Kids, hosted at the Atlanta Athletic Club on Thursday, May 14th. These signature events provide opportunities to connect with other members of our Kudzu community and support upcoming summer programs. We hope to see you there!
The Kudzu Family continues to grow, and our volunteers are crucial to that growth. We would love to have you join us by applying online to volunteer with us this year!
A sincere thank you for making our 20th year Kudzu's best year yet. Happy Holidays from the Kudzu family to yours, and we'll see you in 2020!
-Robert Shaw
Executive Director