Third-Party Events Help Kudzu Grow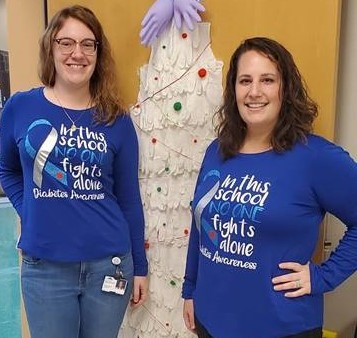 At Camp Kudzu, we love to show off our amazing community and the wonderful things they do to further our cause. Our new year is off to an amazing start as we look at some of the initiatives you all have put together!
Samantha Ramsey's Blue Shirt Day
Samantha Ramsey led a fun—and stylish—initiative at Hesse Elementary School in Savannah. For a $1 donation, students at the school could wear blue shirts in recognition of World Diabetes Day. This fundraising event raised $1000 to help kids attend camp!
Hagan Kennedy's 4H leadership project:
Hagan Kennedy chose to support Camp Kudzu through her 4H leadership project. She met with county commissioners, spoke at a meeting, and met with the school system's superintendent to raise awareness about type 1 diabetes. She worked with a friend to design and sell a shirt that was worn on World Diabetes Day, selling 130 and raising roughly $750!
Get Involved!
Want to get involved? Have an idea for a third-party event that can help send kids to camp? Check out our third-party toolkit and contact us today!