Fun T1D Gear
We all have been homebound since March and have most likely done a little (or a lot) of Spring cleaning. In the mist of purging closets and throwing away Tupperware lids that have no matches, you may have noticed that there are a few things that need replacing. Maybe you just have the urge to do a little shopping after clearing things out. Or even better, maybe you just need to bring a little summer joy into play. Well, when it comes to diabetes-related items, we have you covered! Here is a list of some awesome diabetes products that are sure to bring happiness to your T1D camper, young or old: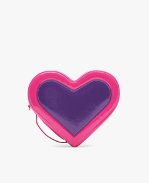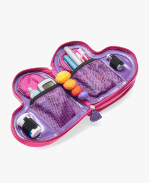 Watch little ones proudly show off their diabetes supplies on the playground with this heart-warming case! Its sweet heart and butterfly design provides a comforting and friendly connection to daily diabetes activities.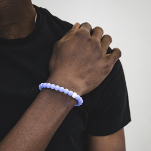 Lokai is partnering with JDRF to create the Diabetes Lokai. Over 30 million people in the US are living with diabetes. Through this partnership, Lokai is helping JDRF to improve lives today and tomorrow by accelerating life-changing breakthroughs to cure, prevent, and treat type 1 diabetes and its complications.

The MyID Condition Sleeve is the perfect companion for your Apple Watch, Fitbit, Samsung Gear, Garmin, TicWatch Pro, Disney Magic Bands, and many other forms of wrist wear. Made of flexible surgical grade silicone, the MyID Condition Sleeve can display quick information at a glance. The sleeve is about the width of a quarter, so a good way to see if it fits your band is to hold a quarter up to your band.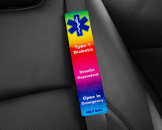 The inside of the cover has a pocket filled with medical information sheets that you fill out with your Emergency Information.
You can download a free copy of the inserts so that, when your information changes, you can easily update it.
Make sure your warrior is easily identified in case of emergency or to prevent an emergency. With the bright white background, this tattoo is designed to stand out. Recommended to be worn the back of the hand, near the wrist, or inner arm.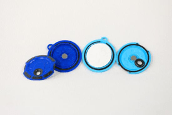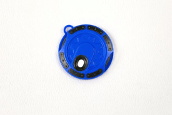 Meet our new best friend Blot: Always there when needed. Neat, Clean, Sanitary and Easy. What is it? A place to put the lanced finger's blood after a finger stick. Better than licking blood or swiping on random places (come on, we saw you)! Rotates smoothly around to a new clean spot for a minimum of 12 collections on cotton pad below. Top and bottom easily snap together top and bottom with magnets. Comes in Royal Blue and Light Blue.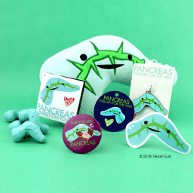 I Heart Guts® plush internal organs bring a smile to your face and smarts to your brain! The perfect gift for everything from a broken heart to a tummy ache, our colorful organs will steal your heart, tickle your funny bone and maybe even make you pee in your pants.
Just Ask! is a picture book written by Supreme Court Justice Sonya Sotomayor, who has lived with type 1 diabetes since she was a child.