National Diabetes Awareness Month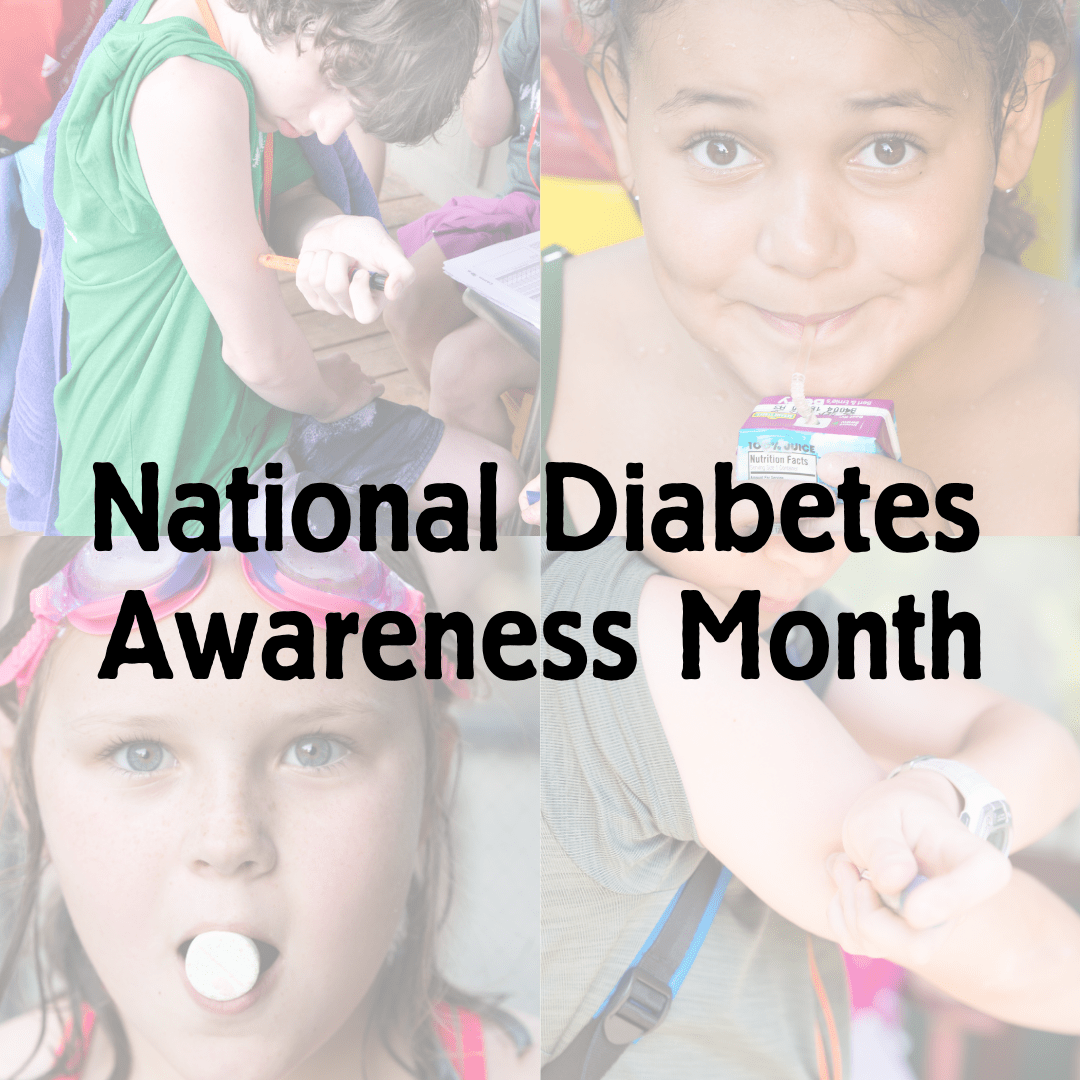 Did you know that November is National Diabetes Month? Many campaigns that observe National Diabetes Month focus on type 2 diabetes and prediabetes, encouraging people to take online risk assessments and make appointments with their doctors for annual physicals. But what about those with type 1? Is there a place for you during National Diabetes Month? Of course, there is!
For people with type 1 diabetes, this is a great time to look at your diabetes management and see if you can make any improvements. It is also a fantastic opportunity to spread awareness and educate those around you. Here are some suggestions on how to make the most of this month.
Make a goal for one new healthy habit. Assess your day-to-day schedule and see where you can fit in a new healthy habit. Maybe you could be a little better at drinking more water, or you may need to touch up on your carb-counting skills. Maybe you need to adjust your sleeping schedule or want to add more non-starchy veggies to your meals. Take this month to lay out a plan and go for it!
Attend (virtually) a diabetes-related event. Many diabetes organizations, such as the American Diabetes Association and JDRF, will be holding events this month. With COVID-19 still sticking around, a lot of events have moved to a virtual format. JDRF's One Walk has moved to a virtual format, which means you can walk around your neighborhood or nearby park.
Learn a new diabetes skill. If you and your family are new to diabetes, there is much to learn. Reach out to someone in your diabetes management team or our Kudzu community for support and tips. For those who have lived with T1D for many years, it may be tempting to think you know everything there is to know, but I can bet you there is a new trick or tip that one of your other T1D friends knows that would be news to you. Maybe you just switched or are planning to switch to a new pump. We can connect you to someone well versed on that new pump who can help show you how to navigate your new technology.
Learn more from your technology. It may be your habit to only look at isolated numbers from your CGM, concentrating on how you need to treat yourself in the specific moment. However, it is best to look at blood sugar trends and patterns. Assess whether you are in range in the morning, before meals, two hours after meals, and at bedtime. Patterns of being out of range during those times may mean you need to change some aspect of your diabetes regimen.
Spread the word. Communication and education are key. Is there someone in your circle who is not well versed on type 1 diabetes? Maybe you've come across someone who only knows of type 2 diabetes and has made comments like "you just need to eat right and exercise to reverse your diabetes." It can sometimes be difficult in the midst of these moments, and it is ok to feel those emotions. However, try to use those times to start a conversation. Explain the difference and answer the questions they may have. If it is someone who is close to you, you may want to take time to teach them the signs and symptoms of hyperglycemia and hypoglycemia, along with where you keep your supplies just in case of emergencies.