Camp Kudzu makes life better for children and teens living with type 1 diabetes.  We also help families so they can gain confidence, make connections with others like them, and increase their knowledge.  You could say we meet our mission every year, 600 times over!
Our major offerings are week-long overnight Summer Camps, a week-long Sprouts Day Camp, Family Camps and Teen Programs.  Each program emphasizes fun AND diabetes education.  You can learn more in our video: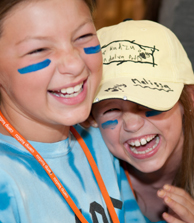 Camp Kudzu is a Georgia-based nonprofit, with an office in Sandy Springs. We hold programs and camps in many different places, ranging from Morgan County to the foothills of the Appalachian Mountains and we continue to grow and expand our reach. Our year round professional staff is small which is why we rely on an amazing staff of volunteers for all of our programs and to help us operate year round. We are funded by generous donors and camp fees but we do not receive financial support from JDRF (Juvenile Diabetes Research Foundation), ADA (American Diabetes Association), or similar organizations.
We currently serve children all over the state of Georgia. These children with diabetes come from all races, ethnicities, and socio-economic backgrounds.  There is no cure for type 1 diabetes. It will not disappear with age or a change in diet. But there is good news! Children who learn to take care of their diabetes avoid life threatening complications from diabetes, including heart disease, kidney failure, blindness, vascular disease and depression.  At Camp Kudzu we like to say, "Till there's a cure, there's camp!"
History
Camp Kudzu was founded in 1999, by parents, doctors, health professionals and community leaders.  These caring visionaries joined forces to establish a program in Georgia that would support the special medical needs of children with type 1 diabetes (insulin-dependent, or T1D) in a fun, medically supervised environment.  We held our first summer camp in June of 2000.  Since that time, the number of programs, campers and volunteers have continued to grow . . . like kudzu.
Check out our time line:
2000 First Camp Kudzu summer camp ever, 96 campers at Camp Twin Lakes
2002 First Family Camp
2003 Expanded to serve 232 campers so moved to larger Camp Barney
2004 First Counselor in Training program
2006 Two summer sessions, one at Twin Lakes and one at Barney, serving 438 campers
2009 Three summer sessions, serving 516 campers. And ACA accreditation.
2010 Alpha Omega – our youngest campers from 2000 become staff counselors
2011 Teen Extreme Adventure added
2012 Served 575 children during the summer
2013 First Sprouts Day Camp
2014 New Staff Team
2015 Strategic Planning Year!
2016 761 children and teens came to camps and programs
2017 FOUR weeks of summer overnight camp
First Board Members, 1999-2000
Alexandra M. Allen
Stephen Anderson, MD
Avril Beckford, MD
Bruce Bode, MD
Fred Buttrell
Karen Carlson, MD
Robert Goldstein, Sr.
Inger Hansen, MD
Dorothy Jordan, MN, CNS, RN
Kathryn Little
Kathy Marshall, BSN, CDE
Cristina L. McNulty, CPA
Dan Phillips
Duke Roos
Quick Facts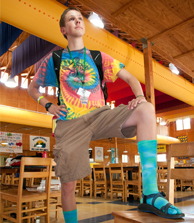 Camp Kudzu serves more than 650 kids with T1D each summer at residential camps.
We have three summer sessions, and specialty programs within sessions.We do over 22,000 blood sugar checks each summer.
About 43% of our campers receive scholarships to attend Camp Kudzu.
Our Board has 22 community, civic and business leaders.
It takes over 65 health care professionals to care for our campers during the summer.
We are audited annually: 2016 Financial Audit.
As a nonprofit recognized by the IRS, we share our IRS 990 with you.  Our EIN is 58-2449646.
In 2015, Camp Kudzu adopted a new Strategic Plan to guide our growth and operations from 2016 through 2020.
Camp Kudzu is accredited by the American Camp Association.  ACA accredited camps meet up to 300 standards for health, food service, safety, and program quality.
Camp Kudzu is a member of the Diabetes and Education Camping Association.
Here is our nonprofit designation, active since 1999:  IRS Determination Letter.
Camp Kudzu Mission
Camp Kudzu educates, empowers and inspires children living with diabetes.
Camp Kudzu Philosophy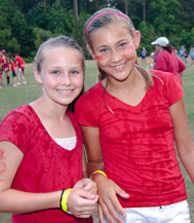 Camp Kudzu values fun and believes
… that our children come to camp to be joyful, playful, and spirited, and they benefit from rediscovering the lighthearted side of life.
Camp Kudzu values excellence and believes
… that our children, our volunteers and our staff deserve high quality programs, preparation, medical care and facilities.
Camp Kudzu values education and believes
…  that our children learn best when they are relaxed, receptive and exposed to medical and life lessons in many forms.
Camp Kudzu values safety and believes…
that our children feel free to stretch their capabilities when adventures take place with supervision, standards of good care and in a secure environment.
Camp Kudzu values friendships and believes…
that the magic of camp arises out of camaraderie, acceptance and support. Peers and mentors influence our youth far beyond the confines of our programs.
Camp Kudzu values diversity and believes…
that our community is most relevant and strongest when we embrace children and adults of all racial, ethnic and economic backgrounds.
Camp Kudzu values community and believes…
that belonging to a camp community is empowering, and that life's challenges may be less daunting when drawing upon the contacts and resources made through camp.
Camp Kudzu values fiscal responsibility and believes…
that it is our responsibility to exercise fiscal discipline and increase fundraising so that we might increasingly address the needs of our community.
About Diabetes
Diabetes is a serious, chronic disease.  Diabetes results from the body's inability to make insulin. Insulin "unlocks" cells so that glucose (the body's fuel) can enter cells.  Without insulin, a body "starves" because energy cannot reach cells.  Diabetes must be managed 24 hours a day in order to avoid the potentially life-threatening consequences of blood glucose levels that are either too high (hyperglycemia) or too low (hypoglycemia).  The long-term complications of high blood glucose levels include blindness, amputation, heart disease, and kidney failure.  The short-term emergency of low blood sugar is loss of consciousness.  Diabetes is generally a self-managed disease, in which the patients take daily responsibility for it and consult with their health care teams several times a year.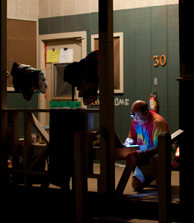 Type 1 diabetes
(T1D, insulin dependent, formerly referred to as juvenile diabetes)
T1D is the form of diabetes that most commonly affects children.  People who have T1D did not get it because of anything they ate or because of their activity levels.  T1D is an autoimmune disease; the role that genetics and environment play are under study.  T1D occurs when the insulin-producing beta cells in the pancreas have been destroyed.  Children and adults with T1D must take insulin in order to stay alive.  There is no cure.  Insulin is taken by injection (several times each day), or through continuous infusion delivered by an insulin pump.  People with T1D must test their blood sugar by pricking their fingers for blood multiple times daily.  They also have to balance food intake, exercise, growth spurts and stress, to attain "in range" blood sugars.  About 1 in 500-600 children have T1D.  In Georgia, there are more than 5,000 children and teens living with T1D.
There are other types of diabetes.
Type 2 (non-insulin-dependent or adult-onset)
Type 2 diabetes typically develops after age 40, but can appear earlier, and has recently begun to appear with more frequency in children.  In this form of diabetes, the pancreas still produces insulin, but the body does not produce enough or is not able to use it effectively.  Treatment includes diet control, exercise, self-monitoring of blood glucose and, in some cases, oral drugs or insulin.
LADA or Latent Autoimmune Diabetes in Adults (LADA)
T1D diagnosed in adults over 30 may be Latent Autoimmune Diabetes in Adults (LADA), sometimes known as Type 1.5 Diabetes.  LADA is often misdiagnosed as type 2 diabetes because of age.  People with LADA do not have insulin resistance like those with type 2.  LADA is characterized by age, a gradual increase in insulin necessity, positive antibodies, low C-peptide, lack of family history of type 2 diabetes, and insulin resistance medications being ineffective. Treatment for LADA is the same as for type 1 diabetes.
Gestational Diabetes
About 2 to 10 percent of pregnant women develop high blood sugar during pregnancy.  Although this type of diabetes usually disappears after the birth of the baby, women who have had gestational diabetes are at high risk of developing type 2 diabetes later in life.  For more information, please see National Diabetes Report 2014.
More Than A Week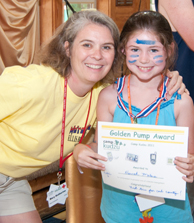 At camp, children and teens make new friends, explore the world around them, and learn that "I can" has more power than "I can't".  In an environment created just for them, children learn real life skills, develop self-esteem and gain a sense of independence and community.  Whether children are playing, exploring nature, conquering new heights or becoming part of a camp family, they are creating memories that last a lifetime.  Plus children and teens are gaining resilience and a reawakened zeal to take care of themselves that lasts long after they've returned home.
Camp Kudzu is a magical place where campers have the opportunity to try new things, meet a diverse and interesting group of campers and staff, improve their own ability to manage their health and develop a sense of independence and maturity under the watchful eyes of a dedicated and talented staff.  Camp Kudzu is like no other camp on earth.  Pediatric endocrinologists attest to their observations that Camp Kudzu makes a positive difference in the ability of a child to deal with his or her diabetes.  Parents and family members frequently comment on the growth and resilience they see in their campers after spending time at camp.
Staff share with us throughout the year what an impact campers make on them. Probably the single most often request we get is for Camp Kudzu to be ALL year.
Please find below 2015 program outcomes for campers.
64% reported an increase in ability to anticipate the effects of food, exercise or stress on blood glucose levels
63% reported an increase in physical activity/exercise
61% reported increase in knowledge of carohydrate counting and food nutrition label reading
57% reported an increase in site rotation for shots and infusion sites
56% reported an increase in knowing how to treat high and low blood sugars
43% reported an increased understanding of the glycemic index of foods
96% want to return next summer!
Saving Lives, Making a Difference
"A teachable moment is an unplanned educational opportunity that arises."
At camp, there are so many teachable moments, we cannot count them all.  Campers learn from peers, counselors, medical staff and from reflecting on their own experiences.  Grown ups learn too.  You won't see us sitting in classrooms, but you will see a certified diabetes educator sitting cross legged on a cabin floor, taking all the time in the world to help a young child measure his insulin dose for the first time.  You will see positive peer pressure, as a group of young teens gives moral support to a friend who's dangling from the Giant Swing about 25 feet in the air.  You will see that we give scholarships so that income isn't the determining factor of who gets into camp.  And you'll see that we "get" diabetes.  We take it very seriously.  Kids with diabetes often feel alone.  And they face an almost hourly intrusion of diabetes into their daily lives.  While families can be supportive, it's not the same as having everyone around them living the same kind of life.  Many children long to share their feelings with someone who has diabetes.  Diabetes camp is a place where the campers do not feel different.  The campers all have diabetes and blood glucose monitoring becomes the norm, not something that makes the camper feel different.  In addition, camp offers diabetes education by professionals who have experience working with children, many of whom are also living with T1D.  Camp is a child-friendly atmosphere where healthy habits are reflected by adult role models living with diabetes as well.  Diabetes camp also offers the same benefits of any other residential camp:  games, new friends and a lot of fun!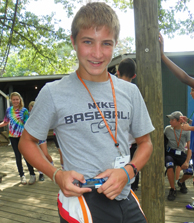 Research has shown that diabetes camps are the best place to teach children how to manage Type 1 diabetes. Akdeniz University in Turkey published results in December, 2005 showing that patients who attended diabetes camp showed a significant improvement in self-management compared to those from the same clinic who did not attend camp. This study reiterated what a previous study had shown at the Joslin Diabetes Center at Harvard University.
Camp Kudzu's clinical staff presented research at the Scientific Sessions of the American Diabetes Association June, 2012, documenting the blood sugar management from the summers of 2009 and 2010.  The Poster Presentation met rigorous review before acceptance into the 72nd Scientific Sessions of the ADA.  The major findings are that there were significant improvements in blood glucose control at Camp Kudzu between 2009 and 2010.  Although the authors cannot attribute a cause and effect relationship, we made three significant changes in that time span, including pre-meal bolusing, low glycemic meals, and highlighting charts for review of high and low blood glucose events.  Authors are Karen T. Carlson, MD, of Emory University School of Medicine and Emory Healthcare, Grant W. Carlson, Jr. of Camp Kudzu, Lisa Tolbert, RN, CDE, of Atlanta Diabetes and Endocrinology Associates, and Linda J. Demma, MD, Ph D, of Emory University School of Medicine and Emory Healthcare.
Camp IS a fun experience for   everyone involved but the long term impact does truly improve the health outcomes our kids can expect living with type one diabetes.
How We Are Funded
Camp Kudzu is a 501© 3 nonprofit organization, registered with the IRS and with the Secretary of State in Georgia.  Camp Kudzu receives no funding from JDRF (Juvenile Diabetes Research Foundation), the ADA (American Diabetes Association) or Children's Healthcare of Atlanta.  Camp Kudzu is supported by donations by people like you, and by foundations and some corporations.  Four fifths of Camp Kudzu's revenues are from charitable giving; one fifth is from camp fees.
A major objective of Camp Kudzu's Strategic Plan is to increase the percentage of funds from individual donors. The Board set that objective because individual giving is critical to a nonprofit's sustainability. Please visit the Support Camp page to learn about Camp Kudzu's giving opportunities and how you can invest in the future of Camp Kudzu and its campers.  Camp Kudzu's latest audited financial statements and most recent Form 990 are available.
Georgia's Children Living with Diabetes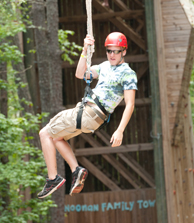 There are over 5,000 children in Georgia living with T1D. In the Atlanta area alone, over 400 diagnoses are made each year. Camp Kudzu reaches about 700 children and families a year. Growth in outreach is important to us because we know it makes a powerful difference in the lives of the families living with T1D. We have a lot of work to do to reach families across Georgia who may benefit from our programs. Let us know if you have ideas about
support
,
volunteers
, sites for new programs and community outreach.
Contact us
if you want to get more involved.