Our Team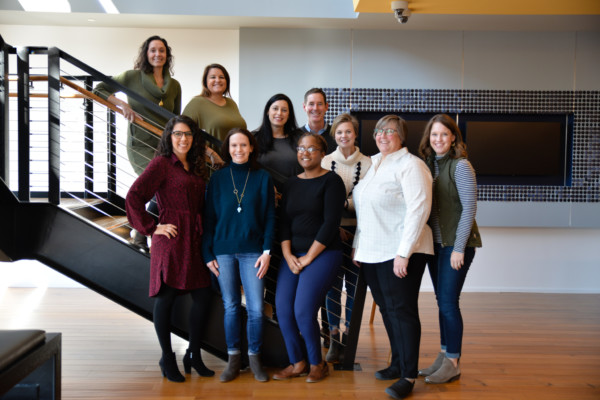 Camp Kudzu's staff believes that every child deserves a chance to grow, learn and know how to have a healthy life. These are the people who work every day to educate, empower and inspire children living with type 1 diabetes:
Robert "Rob" Shaw serves as Camp Kudzu's Executive Director, leading its professional staff and working closely with the board on policy and planning, budgeting and finances, and on relationships with our friends, donors, and other nonprofits. Rob has a deep and longstanding appreciation for the needs of children living with diabetes. He has decades of relevant professional experience for leadership, development and believes that that camp is a force for good in young lives, and has great zeal for growing Camp Kudzu programs.
Prior to joining Camp Kudzu, Rob has worked with the American Heart Association, the Arthritis Foundation and most recently served as Vice President of Leadership Giving and Acting Chief Development Officer at the Parkinson's Foundation. Earlier in his nonprofit career, Rob was the Executive Director of the Georgia Chapter of JDRF. Rob's personal interests align tightly with Camp Kudzu's programs as he is an avid outdoorsman, loves camping and hiking, and enjoys farm life as well as competitive sports.
Anna Albritton is a registered and licensed dietitian and Certified Diabetes Educator. Responsible for training medical staff, developing diabetes education for campers, and managing Kudzu's medical operation, Anna enjoys seeing the direct impact that Kudzu can make in the life of a child with T1D. First volunteering at Camp Kudzu in 2014, she gained an understanding of the difference that diabetes camp can make in the life of a child. She went on to serve as Camp Kudzu's Dietary and Nutrition Coordinator before joining the year-round Kudzu team as Clinical Program Manager. Now Camp Kudzu's Medical Director, Anna, and the Medical Teamwork to provide diabetes education in a learning environment amongst peers, mentors, and diabetes care teams in which campers feel confident. Prior to Kudzu, Anna served as Diabetes Education Coordinator at the Diabetes Association of Atlanta, overseeing and managing their American Diabetes Association (ADA) accredited education program.
Anna is an Alabama native with a B.S. in Nutrition Science and a minor in Psychology from Auburn University. She received her M.S. in Nutrition Science with a focus in Health Science at Georgia State University.
Having attended summer overnight camp for much of her childhood, camp holds a special place in Anna's heart and she enjoys seeing the direct impact that Kudzu can make in the life of a child with T1D.
Bianca joined the Camp Kudzu team in 2018. As the Operations Manager, she supports the team, oversees volunteers and maintains the day to day of the office. Bianca is an Atlanta native and a Georgia State University Alumni.
After graduation, she traveled and volunteered with various nonprofits in Las Vegas and Chicago. In 2015, Bianca moved Los Angeles where she started her professional career as an Operations Manager at a small nonprofit called End Malaria Now. During this time, she also earned her master's degree in Nonprofit Leadership. She has a passion for youth and nonprofit management as well as art and traveling. She has recently moved back to Atlanta in order to be closer to her family and friends.
A former volunteer and new staff member, Carrie Claiborne is looking forward to working closely with the other team members to continue Camp Kudzu's mission to educate, empower, and inspire children living with diabetes.
Most recently, Carrie was a clinical and outpatient dietitian at Emory Johns Creek Hospital. She is currently working on obtaining her certification in diabetes education.
Carrie received a Bachelor of Science in Dietetics and completed a Dietetics Internship through Life University located in Marietta, Georgia.
Mandy's previous positions have been with Camp Twin Lakes where she served as Partner Support and Hospital Programs Manager. Her background gives her full appreciation for the questions that families have who are new to diabetes and haven't had their children away from home since diagnosis.
Mandy is a Georgia native, with her a bachelor's degree in Nutrition from Georgia State University. She earned her master's degree in Child Development and Family Relations from East Carolina University. She has a passion for working with children and families and looks forward to serving the families of Camp Kudzu. Mandy and her family live in Tucker with her husband, sons, and their two dogs. She enjoys the outdoors and hiking with her family.
Anna has been with Camp Kudzu for over 15 years as a camper and volunteer, in addition, comes to us with 4 years of nonprofit experience at JDRF and the American Diabetes Association. She graduated with Bachelor's degree in Community Health Education from Georgia College and State University.
As a person who has lived with type 1 diabetes for over 18 years, Anna is committed to the amazing work Camp Kudzu does teaching children with type 1 diabetes to feel supported and empowered as they grow through their personal life and diabetes care. She lives in Atlanta and loves camp and Clemson football!
Just minutes after the Shreve family's station wagon arrived at Camp Meadowlea in Bridgeport, WV Kat's career path in camp began.  Since then, Kat has worked for Project Adventure as a facilitator and developed environmental education programs at Rock Eagle 4-H Center.  Additionally, in her 30 years in camp, Kat has directed the Athens YWCO Camp for Girls, Girl Scout Camp Meriwether, YMCA Camp Colman in the Seattle area, and both Girl Scouts camps in Virginia: Camp Pamunkey Ridge and Camp Kittamaqund.
As an active member of the American Camp Association (ACA), Kat serves as an Accreditation Visitor and Instructor Trainer.  During her tenure with ACA, Kat has served as the Education Director for ACA and has volunteered for several years with the Southeastern Region Board of Directors and on the LCOL of the Evergreen Region.
Kat has spoken at several youth professional gatherings from camp professionals to recreation professionals to educators.  She was on the writing team for two books, Creating Positive Youth Outcomes and Designing Quality Youth Program.
Kat graduated from the Recreation & Leisure Studies program at the University of Georgia with a B.S. in Education.  In 2007, Kat was honored as the University of Georgia College of Education Professional Alumni of the Year.  The ACA awarded Kat the National Service Award celebrating her work volunteering for both multiple ACA regions and on the national level. She is a current member of the ACA National Awards Committee. And serves on the Editorial Advisory Committee as both a frequent contributor and member of Camping Magazine. Most recently, she was inducted into the Pioneers in Camping, an honor society of camp professionals who have worked in the field for 30 years.
Kat has happily returned to the Camp Kudzu team as the Director of Programs.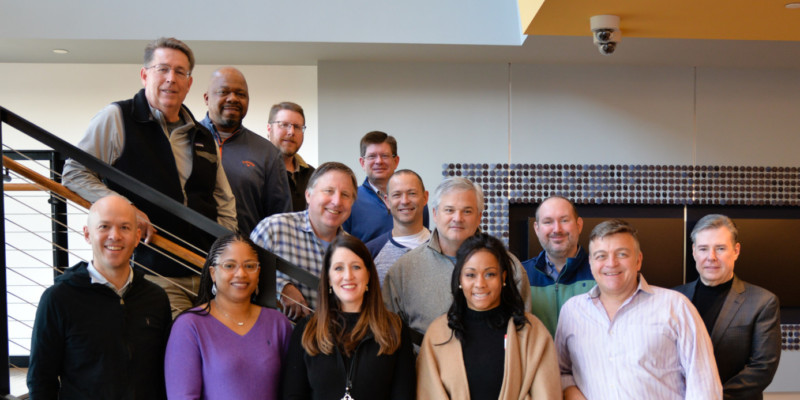 Camp Kudzu is privileged to have an outstanding and dedicated group of volunteers who generously donate their time and talents by serving on our Board of Directors. Our work would not be possible without their efforts.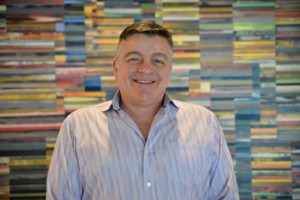 Richard Bartolanzo – Chairman of the Board
Partner
Bennett Thrasher, LLP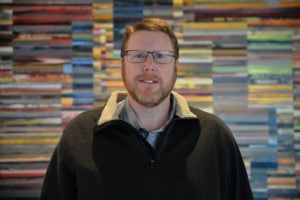 Kevin Zgonc – Treasurer & Finance Chair
Regional Treasury Sales Officer
BBVA Compass Bancshares, Inc.
Brad Pugh- Secretary
Human Resources Consultant
Russell Reynolds
Mark A. Bailey
Senior Account Executive
United Healthcare
Ann Brumbaugh

Law Office of Ann S. Brumbaugh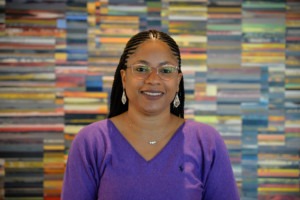 Tanicia C. Daley Jean-Pierre, MD
Pediatric Endocrinologist
Children's Healthcare of Atlanta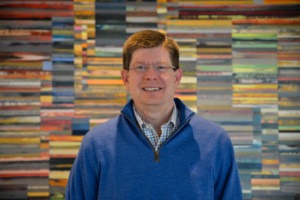 David M. Evans
Regional Managing Partner
Dixon Hughes Goodman, LLP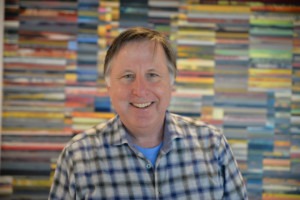 Andrew B. Muir, M.D.
Director of Pediatric Endocrinology
Emory Children's Center
Mattew Newton MS, CRNA, APRN
Clinical Instructor and CRNA
Wake Forest Baptist Health North Carolina
Eloise Lamons
Community Advocate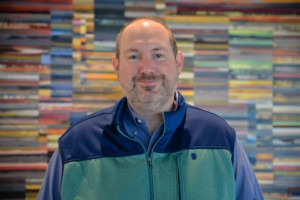 M. Everett Peaden
Partner
Smith, Gambrell & Russell, LLP
Trevor Pitt
Business Unit Leader
The Whiting-Turner Contracting Co.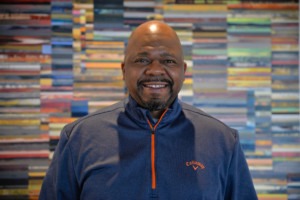 W. Scott Richards
Founder and Managing Partner
Business Partner Solutions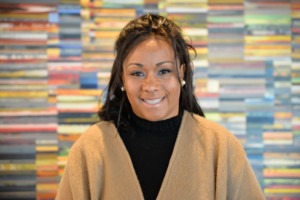 Tiffany Richburg
Senior Project Manager
Genuine Parts Company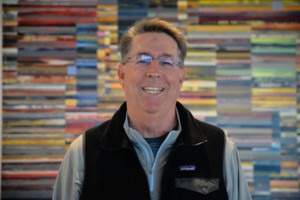 Clint Smith
Director
Atlanta Magazine Custom Media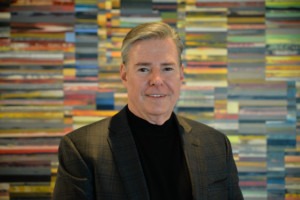 Jimm Soggs
Senior HR Executive
Republic National Distributing Company
Karen Wood
Community Advocate