Testimonials
The Richards Family
Camp Kudzu's programs have the power to change life for everyone in a family affected by a child's diagnosis. Read how attending Camp Kudzu affected Zharia Richards, her parents Juandalyn and W. Scott, and her older sister Ashlyn:
When I came to pick up my son, I saw a young boy who was no longer shy or dismayed about his condition. He was empowered. No more issues of the past, eyes wide open to take on each day. Thank you 10 million times x 10 over and over.
Camper Parent
Camp is the best thing that's ever happened to me. It's my favorite part of the year.
Former Camper
Other parents have asked me why Amy is so independent with her diabetes management. I tell them it is all from Camp Kudzu. Amy has only been diagnosed for a year and a half and is so much more educated than the kids that have been diagnosed for years. I can't say enough good things about the camp – you have really made a difference in her life.
Camper Parent
Absolutely amazing place and staffed by some very special volunteers.
Camper Parent
It's my daughter's 3rd time at Camp Kudzu and she only wishes she could go there every month of the year!!!!! She is so welcomed, so cared and loved there! We want to thank everyone who volunteers and donate!!! You cannot imagine the difference you are making in these kids' lives!!!!
Camp Volunteer
Our daughter looks forward to CK each summer! She has made lifelong friends and developed great skills in just the 2 years that she's attended. We love Camp Kudzu and all of the memories that she's made there! Thank you to all of the clinicians, nurses, volunteers, and sponsors that make this camp possible
Camper Parent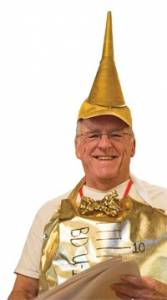 For over 40 years, I have been diagnosing and treating children who live with insulin dependent type 1 diabetes. The families must endure the initial shock of accepting and understanding the diagnosis and then move forward to put in place the lifestyle changes to manage this disease. Even though physicians provide medical information with encouragement, that's not enough to calm their fears. 
That is one of the reasons that I insist that children with type 1 diabetes go to Camp Kudzu. I have seen first-hand the great improvements attending Camp Kudzu's programs makes on the lives of children and it helps reduce their parents' concerns too. It is no wonder that these campers count the days until the next year's session of camp when they can rejoin their soulmates.
–

DR. QUENTIN VAN METER