We are going to have a great summer!  We have new campers and new staff, as well as veteran staffers and campers. There are going to be some times when the sun is in the correct spot, when the climbing hold on the wall is just right, when your favorite dish is on the menu and when the weather is perfect for sleeping. Then, there are going to be those times when the root in the trail isn't where you want it to be or the rain cloud didn't look at our activity schedule or the music ends one song too soon. We call all of those instances…camp. It's those moments of working together, being part of a group and having new experiences that fill up the days of camp.
Camp itself will fill up with people soon and it's memories and events will fill up our hearts, too. The magic of camp is premiering, again, at Camp Kudzu.

Words from the past:
"Camp Kudzu rates 11 on a scale of 1 – 10!
I love coming here because when I come here I sometimes forget that I am diabetic for a moment, which is a good feeling.  I love coming here because for this short but awesome week I feel like a normal person because everyone around me goes through exactly what I do." – a camper
First Time Campers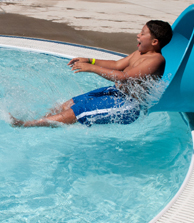 Going to camp for the first time can be exciting at any age.  First time campers usually have lots of questions.  We will try to give you some information here.  You can call our office or email us (
info@campkudzu.org
) with your questions any time.
Getting ready for camp involves some shopping, some packing and some practicing how we do things at camp. We'll send you a packing list and a lot of very valuable "getting ready" words of wisdom in the Parent, Guardian and Camper Information Guide about 3 weeks prior to your camp session.
Each camper is part of a cabin community: usually 9 campers, 3 counselors, and 1 clinician. The campers in one cabin are all similar in age and/or development level.  The counselors are all age 19 or older.  Our counselors have provided us with references, have undergone background checks, have been interviewed and have taken part in training and onsite orientation.  Usually at least one counselor has T1D; often one of the counselors is studying pharmacy, nursing or medicine.  Cabins follow a schedule together and eat at the same table each meal.  The campers meet with clinicians before every meal, before bedtime snack and whenever they have a need for an extra check-in.  Clinicians monitor blood sugars after bedtime from midnight until all campers are "in range."  Telephones or walkie talkies are used by staff to communicate.
Veteran Campers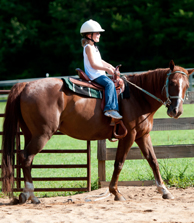 There will be new and returning staff. You may find yourself in a cabin with campers from last year.  You may find yourself in a higher cabin number.  You may find yourself knowing all the words to the songs in the dining hall.  Expect everything to be the same: warm welcomes, songs we sing, the stars in the sky…AND expect everything to be different: changes in the daily schedule, new friends and counselors, and a fresh, new, clean t-shirt on opening day! We count on you to make our newest campers feel welcome.  You'll know your way, and they may need some help.
Counselors-In-Training
Teens living with diabetes who are juniors and seniors in high school are eligible to apply for our CIT program. This program is designed to develop leadership skills, compassion and capability in caring for younger campers, and an understanding of the role of becoming eventually a volunteer staff person with Camp Kudzu. CITs are led by staff dedicated to their education and growth, and have a clinician who works with them on blood sugar control and decisions regarding self-management.
Alumni Campers
As a Camp Kudzu alum, you are an important part of our community!  We keep growing and making changes to keep our mission on target.  We invite you to be involved: as a participant, volunteer, CIT, supporter or in whatever capacity you are most comfortable. Please take the time to register for our secure forums (coming soon) and stay in touch with us and each other.  It is the greater Camp Kudzu family that generates the love and support that make coming to camp each summer the special experience it is.