2019 Spin for Kids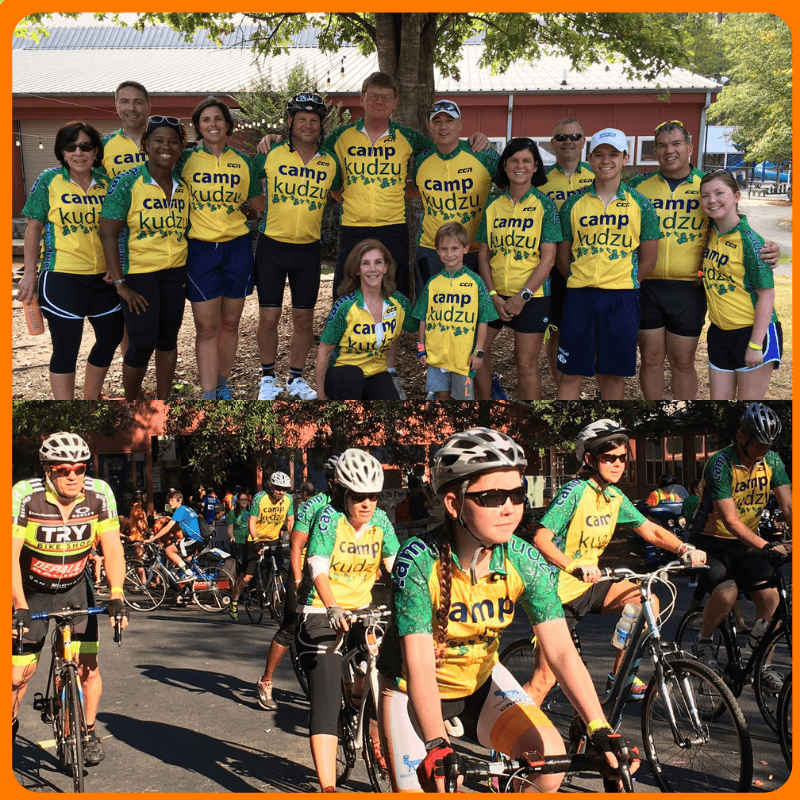 It's time to get your pedals spinning, your heart pumping, and your friends giving! 
Join Team Camp Kudzu and help us raise funds to send more children and teens with type 1 diabetes to camp!  
The Camp Kudzu team is proud to have raised over $150,000 the last 10 years to support children and teens living with type 1 diabetes attending Camp Twin Lakes.  This year, we are so excited to gather our team and ride together once again. We invite you to be a part of the Camp Kudzu team as we pedal our way to educate, empower, and inspire children and teens living with T1D!  
Join us on Sunday, October 20th at Camp Twin Lakes- Rutledge for a fun and fulfilling ride through the scenic backroads of beautiful Morgan County. Riders of all skill levels can choose from five scenic road routes: 5, 27, 47, 62 or 100 miles. 
Along each route, you will enjoy delicious goodies at rest stops, while the dedicated team of first aid, route marshals, and bike technicians keep you safe. For those of you with young children, you can register your kids to participate in Day Camp while you are out riding. After crossing the finish line, we'll celebrate with delicious food, beer, live music and a chance to explore Camp Twin Lakes.  
CLICK HERE TO JOIN TEAM CAMP KUDZU!
Spin for Kids is a collaborative fundraising effort in tangent with Camp Twin Lakes. Camp Kudzu partners with Camp Twin Lakes to utilize their facilities to deliver exceptional programs during our weekend retreats and overnight week-long camp sessions. Funds generated from Spin for Kids are directly used to cover subsidized facility fees to Camp Kudzu!  
If you have any questions, please reach out to Bianca Cato at bcato@campkudzu.org or (404) 495-4859. 
Please join us as we change gears to change lives!  
We look forward to seeing you on October 20th!