GA Southern Center for Wildlife Education
April 4 @ 1:00 pm

-

4:00 pm

Free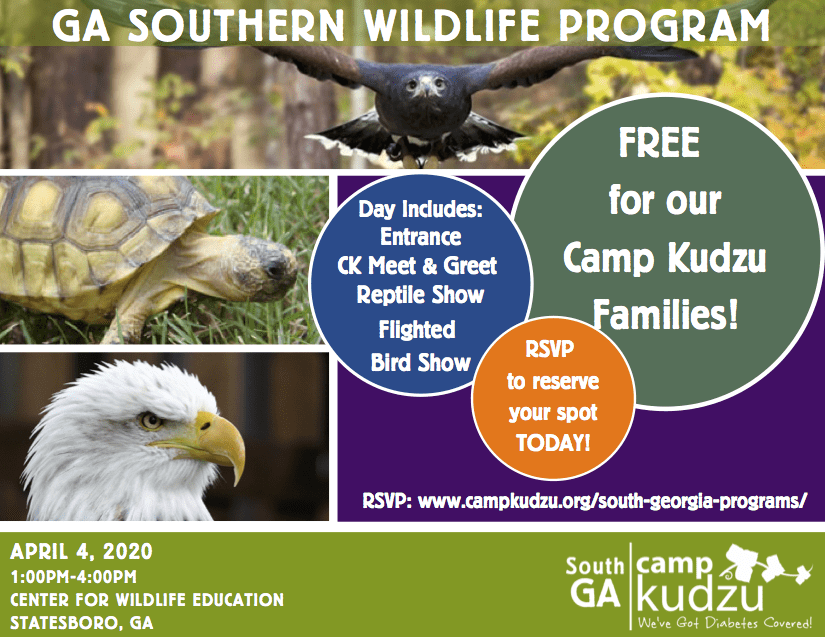 Join us for an exciting day with some amazing animals!
We are inviting the entire family living with a child or teen with type 1 diabetes (T1D) out for the day at the GA Southern Center for Wildlife Education for FREE! 
Come meet new friends as we attend their exciting Wildlife Program featuring animals from the Center's vast reptile collection for their Reptile Show. Then we will grab a seat in the Amphitheater to be amazed as raptors fly overhead, up close and personal with their famous Raptor Show! 
We will have a short meet and greet before the program begins. Trails are available to walk after the program.
Parents are responsible for all  diabetes management needs during this program . Please have your camper bring all diabetes supplies they might need–meter, strips, insulin, snacks etc.  
RSVP