Camp Partners
Camp Kudzu works with three partner hosts: Camp Twin Lakes, Camp Barney Medintz, and Camp High Meadows. All sites, along with Camp Kudzu, are accredited by the American Camp Association. Our hosts are responsible for the dining hall, waterfront, ropes, equestrian activities, and many others. They work with us to ensure that our campers have the time of their lives. Camp Kudzu counselors are with our campers at all times and our medical personnel are always within reach.

Camp Twin Lakes (CTL) partners with Camp Kudzu to offer two weeks of summer camp and our family camp and teen retreat programs. The CTL Rutledge property is located in the Historic Heartland region of Georgia, about 50 miles east of downtown Atlanta. The surrounding terrain includes rolling hills, lush green pastures, and stately oak trees. The camp includes paved walking trails, a lakeside amphitheater, a treehouse, a working farm, a pool with awesome slides and fountains, and more.

Camp Barney Medintz is our late summer location. Camp Barney is in Cleveland, Georgia, at the foothills of the Appalachians, bordering the start of the Appalachian Trail. The property includes 500 acres of mountains, lakes, rushing streams and pine forests with cabin villages built around each lake. There are many activity and gathering spots, including an equestrian center, outdoor creative arts compound, water ski docks, beachfront and a medical lodge.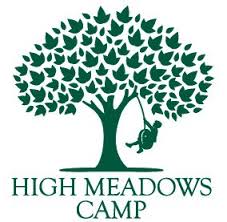 Camp High Meadows at High Meadows School is located on 40 acres of meadows and woodlands that boasts a 35-year program history just outside of Historic Roswell.  Our five-day program runs in conjunction with their summer programming each year. This hidden gem offers archery, paved nature trails, swimming, sports,  arts & crafts, canoeing, and other age-appropriate activities.