Scholarships
2021 Update Fee Structure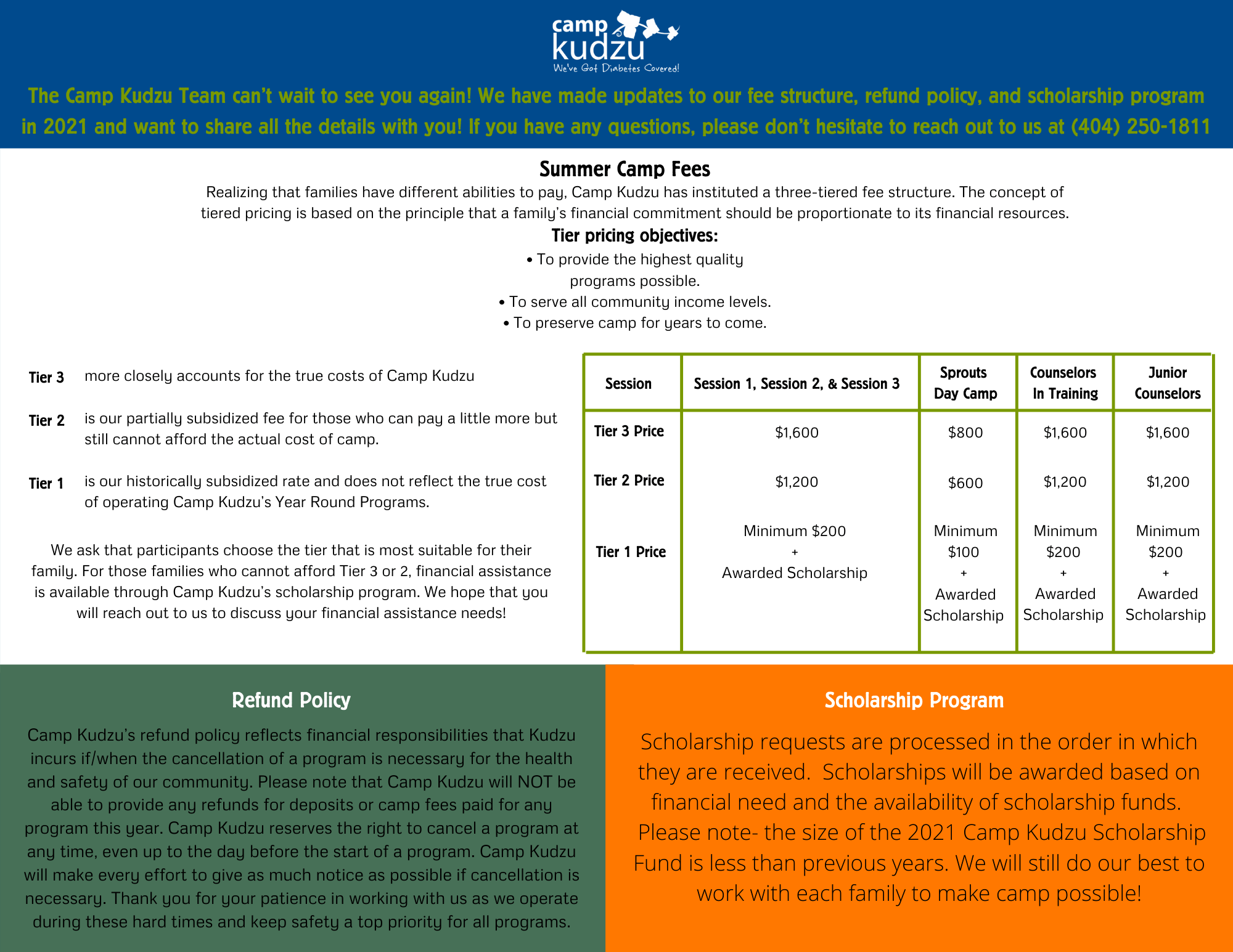 Camp Kudzu firmly believes that every child should have the opportunity to attend camp! With that in mind, we offer scholarships for all of our programs. The scholarship application is available online as a part of the enrollment process. Information collected as a part of the application process is confidential.  
The application will ask for information regarding the number of children in the household, the total number of all family members in the household, total pre-tax household monthly income (wages, child support, government benefits and other) and a description of circumstances that the family wishes Camp Kudzu to consider. To view our sample scholarship application, please click here.
All information provided is confidential.  A scholarship application form is included in both our online application form and our paper an option. To learn more about how Camp Kudzu awards scholarships, please read our Scholarship Policy below. Please allow 3-5 business days for us to review and process your scholarship application.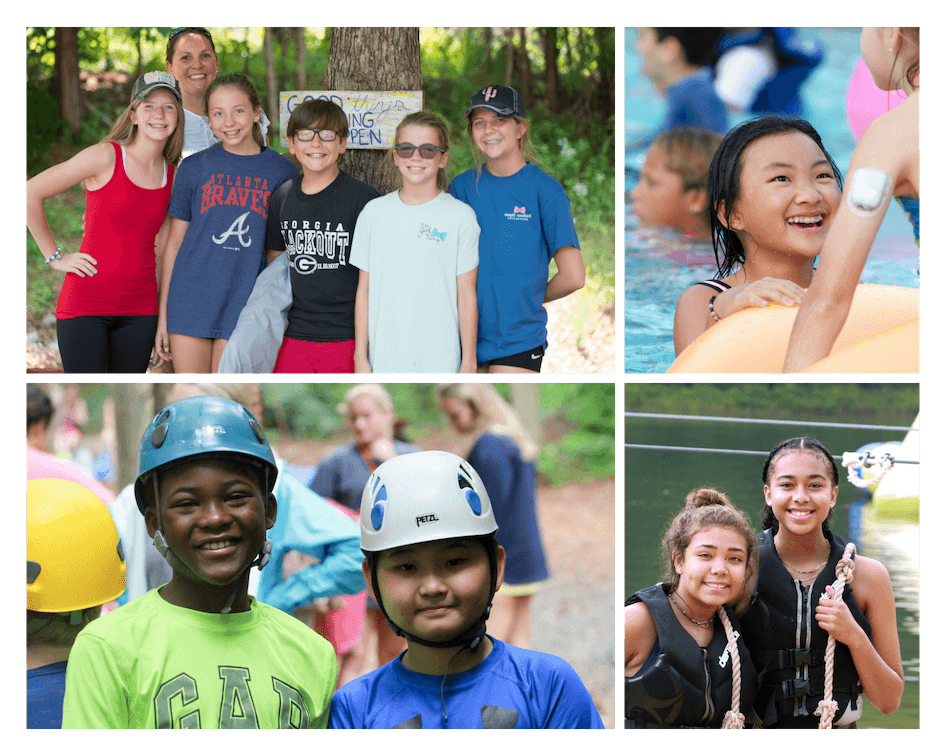 Camp Kudzu has never turned a family away based on inability to pay and we remain committed to that principle in 2021.
Read our Scholarship Policy for more details.
Questions
If you need assistance with an enrollment issue or want more information about a camp program, please contact us at (404) 250-1811 or registration@campkudzu.org.