We've Got Diabetes Covered!

Camp Kudzu is a nonprofit organization serving children, teens, and their families living with type 1 diabetes(T1D). The life-altering diagnosis of type 1 diabetes can be isolating and overwhelming-  adding new and critical things to a child's daily routine. Day-to-day diabetes management requires the entire family, from checking blood sugar, counting carbohydrates, dosing insulin, and adjusting for physical activity. Camp Kudzu supports over 1,400 children, teens, and their families by providing camping experiences and educational opportunities at various camps in Georgia.
Until there is a cure, Camp Kudzu will continue to educate, empower and inspire children living with type 1! 
DAVID I. ROOS Jr. SCHOLARSHIP AWARD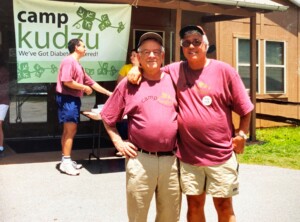 This special year-round opportunity will provide much needed scholarship support to underserved families across metro Atlanta, all corners of the state of Georgia – with an added focus on serving children, teens and families specifcally living in Savannah/Coastal Empire area.
Click the button below to learn more about this scholarship!
Learn More about the David I. Roos Jr. Scholarship Award!