Kudzu One Day
Kudzu One Day (K1D) is designed to provide campers and their families with the opportunity to experience some of the magic of camp in a single-day format. Participants will have the chance to enjoy a sense of community while participating in education, camp events,  and activities. We will also have speakers and vendors. To ensure as many people as possible have access to participate, these events will be held in multiple locations with each event having its own unique experience. Schedule, speaker, and vendor details will be sent out beforehand.
2023 Dates!
April 15, 2023- South Atlanta Area
May 6, 2023- North Georgia Area
June 24, 2023- Middle Georgia Area
August 26, 2023- Savannah Area
September 30, 2023- North Atlanta Area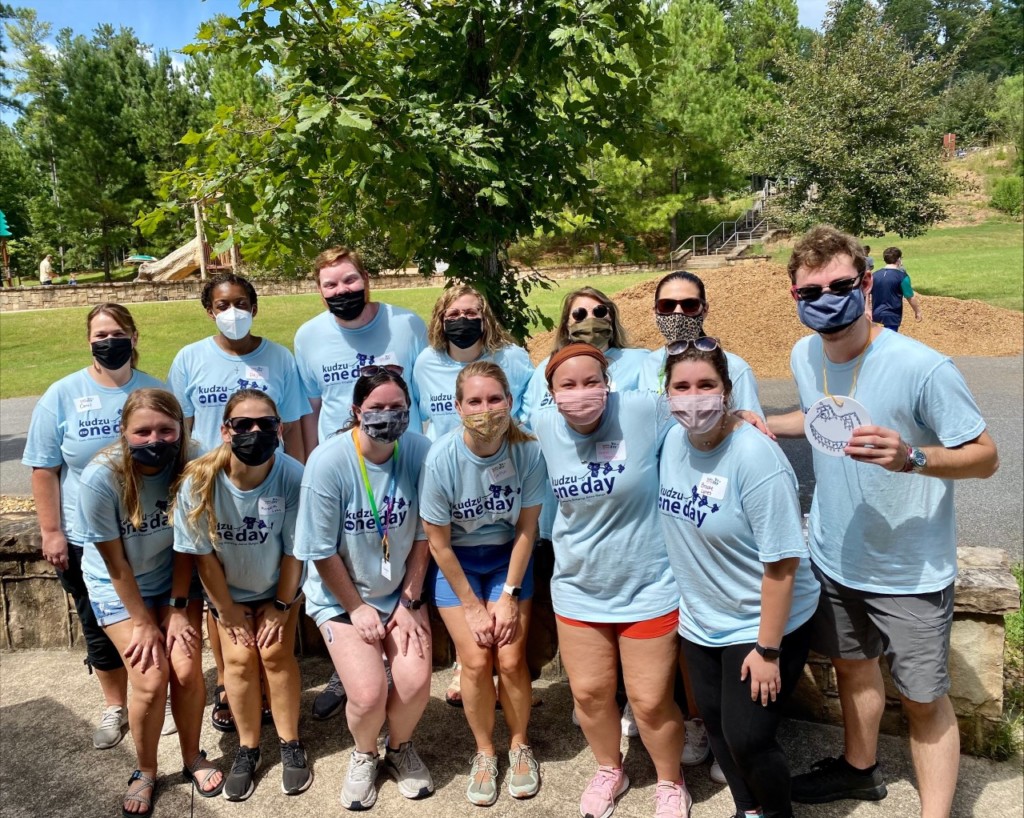 NEW K1D Tours!
Rambo and Caroline are hitting the road and will be touring around the state of GA over the next couple of months! These special weeknight events will be made up of a variety of giveback nights, adventure nights, and fun meet-ups. We hope to answer your questions about camp, provide an opportunity to meet other families nearby, and see how Camp Kudzu can be a part of your community!
If you would like to volunteer or have any questions please email caroline.tallman@campkudzu.org
2023 Tour Dates
March 7- Augusta, GA at The Pizza Joint- Downtown
March 15- Savannah, GA at Surcheros Fresh Mex
March 16- Tifton, GA at Buffalo Wild Wings
March 29- Canton, GA at Canyon's Frexh Grill
April 11- Gwinnett
April 13- Stone Mountain
April 19- Peachtree City
April 25- Dunwoody
May 17- Columbus
May 18- Macon