Summer Camp
Camp Kudzu is a place where there's nothing unusual about having type 1 diabetes. There's no need to explain blood sugar testing, finger pricks, insulin injections, ketones, "lows," boluses or carb counting. Everyone here understands!
We aren't like a trip to the endo's office, but we have endocrinologists, RNs, physician assistants, and dieticians there.  We aren't a classroom of lectures and chalkboard diagrams, but we have education woven into camp with impromptu learnings during activities, meal time, and casual conversations.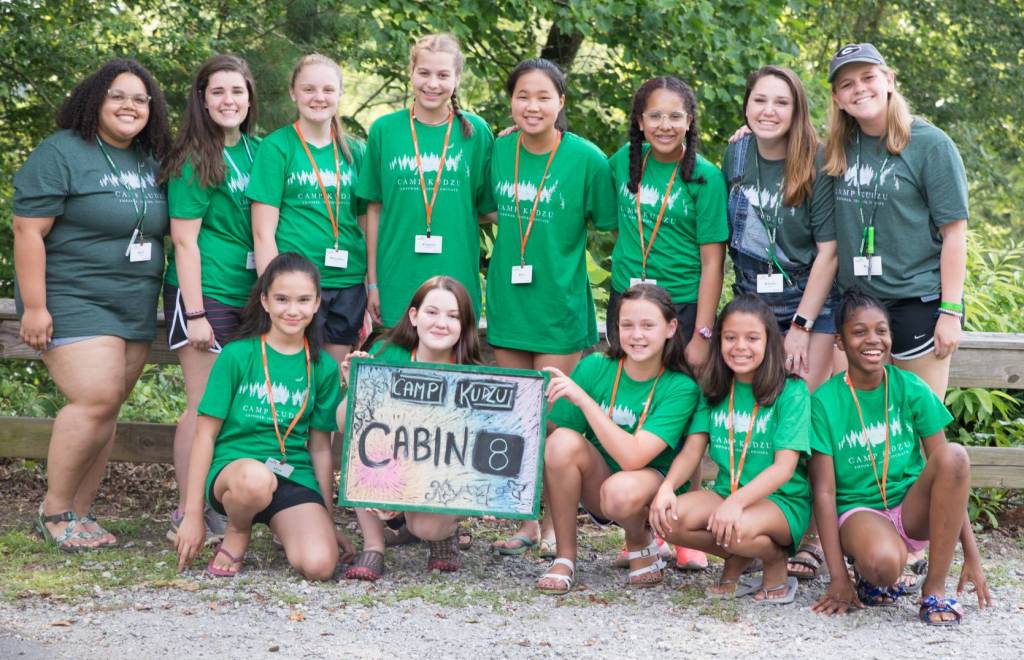 We are a community dedicated to the learning and growth of our campers living with type 1 diabetes.  The encouragement campers get from their peers and staff members do more for their independence than any formal attempts do.
Campers will tell you it's their favorite week of the year.
After a week at summer camp, participants:
Can establish positive patterns for living with diabetes
Know how to build friendships and a social support network
Have conversations or take part in activities with role models living with type 1 diabetes.
Learn skills to better self-manage their diabetes
We offer three week-long overnight sessions at our partner camp locations throughout Georgia. Campers are housed in cabins by age and gender, supervised by three counselors (one of which living with type 1). The cabin counselors are role models who lead the way for a week filled with fun and traditional camp activities each day. Each cabin is also assigned a clinician who will personally oversee each camper's medical needs for the week.
Although the overall experience of Summer Camp is "priceless"  we can thank our generous donors and corporate partners  — as they in a typical year subsidize 75% of the overall direct and indirect expenses. A summer session on average costs more than $3,200 per week.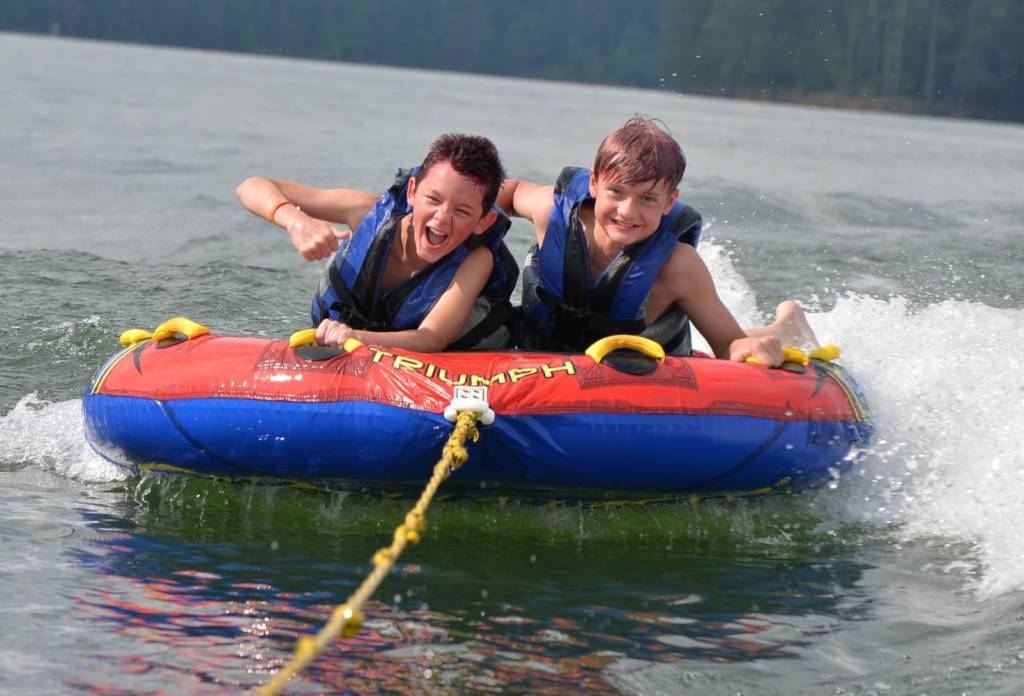 Session 1
June 6-11 2021
Camp Twin Lakes Rutledge
Session 2
June 13-18 2021
Camp Twin Lakes Rutledge
Session 3
August 1-7 2021
Camp Barney Medintz
Cleveland 
COST 
The true cost of all our programs greatly exceeds our fees. While our true cost of overnight summer camp is more than $3,200 per camper, our 2021 fee is incorporated into our Tiered Pricing Chart.
Scholarships are available for families and campers in all our programs, including our summer camp programs. Scholarship applications are included in all online and paper application packets. Families are asked to pay the non-refundable deposit and submit that payment WITH camper and scholarship application paperwork. (Returning campers are eligible for a scholarship each year)