2019 Sugar Bowl
In celebration of our 20th Anniversary, we are bringing back the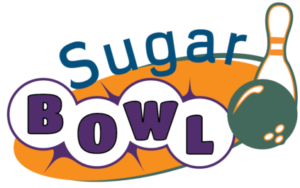 September 22nd at Bowlero
11:30AM- 3:00PM
The Sugar Bowl is back from the past to celebrate Camp Kudzu's 20th anniversary! Join us for a friendly & fun bowling competition on Sunday, September 22 from 11:30 AM – 3:00 PM at Bowlero in Norcross, GA. Bowling will begin promptly at 12:00 PM 
Exclusively Sponsored by: 
The Sugar Bowl is structured like a walk-a-thon. Captains will recruit team members and collectively fundraise on behalf of Camp Kudzu. The team will collect donations from individuals or make a team donation.
Teams will consist of 5-6 bowlers including the captain. This is a family-friendly event, and we welcome both adults and children to participate in the tournament. All players will receive unlimited food & non-alcoholic drinks, a Sugar Bowl 2019 t-shirt, arcade credits, free bowling shoes rental & a chance to win giveaway prizes! 
The tournament will consist of 20 teams. The registration fee is $50 per team and is first come, first serve. Each team has a minimum fundraising goal of $500. There will be a fundraising competition, and the team who raises the most will get a special prize! We will also host a competition for "Best Team Name", so it's time to get creative!  
We are so excited to host the Sugar Bowl 2019 and hope you will join us in September!
If you have questions, please contact Bianca Cato at bcato@campkudzu.org.  
Registration Is Now Closed…but you can still fundraising to earn Kudzu Currency! 
Start A Fundraising Team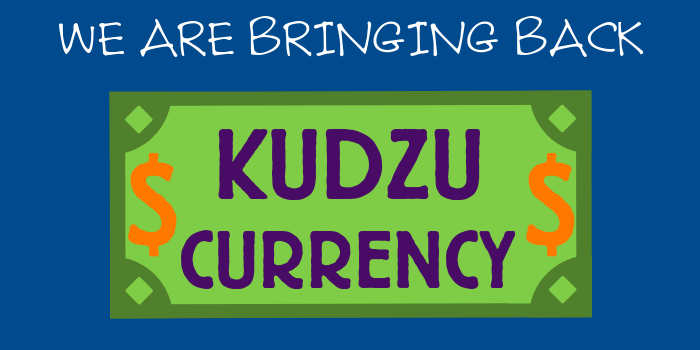 We are bringing back "Kudzu Currency"! This is an opportunity to receive a discount off your 2020 camper fees by fundraising for Camp Kudzu.
The more you fundraise, the bigger discount you'll get!
Raise $500 – get $200 off your camper fees
Raise $1,000 – get $400 off your camper fees
Raise $1,500 – receive $800 off camper fees & receive your first choice of Camp Session!**
*One credit will be honored per team.
**Must inform Camp Kudzu early spring of preferred camp dates