Volunteer Spotlight: Jordana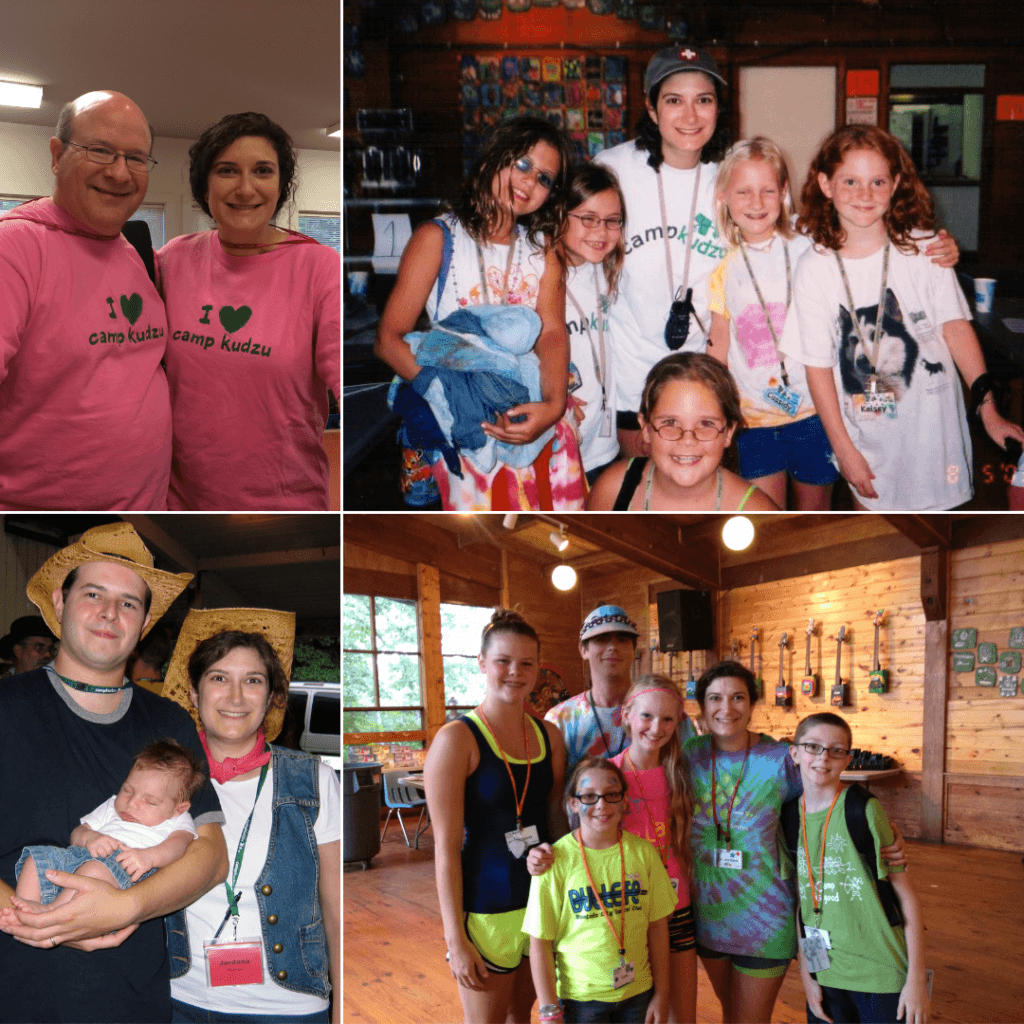 I have been at Kudzu every summer since inception, including with a 5 week old, 32 weeks pregnant on bedrest, and with a broken leg. I first became involved with Kudzu when I was a pediatric resident at Emory University. My passion for diabetes camp began as a medical student at UF. It was a rite of passage for all future pediatricians to volunteer at a Florida diabetes camp and I was hooked. When I started my pediatric training, I was fortunate to work with Dr. Inger Hansen. It was during my endocrine rotation that she invited me along to early Kudzu planning meetings, and I have served on the medical committee ever since! I am passionate about camp and how we change the lives of our campers. As a pediatrician, I love watching kids grow up, and I have witnessed our campers do the same. Many of my campers in the early years are now adult volunteers, and we spend all year looking forward to summer camp.
+ When did you first volunteer with Camp Kudzu?
1999 (Summer of 2000)
+ What's your favorite part about volunteering at camp?
As a clinician, my favorite part of camp is the ability to teach my youngest campers new skills to help them gain independence in their diabetes management. There is nothing as special as watching the first time campers give their very first shot. That, and Arts & Crafts. You will always find me at Arts & Crafts.
+ If you could describe Camp Kudzu in one word, what would it be?
My one word to describe Kudzu would be INSPIRING.
+ What would you tell a potential volunteer about Camp Kudzu?
Volunteering at Kudzu is the highlight of my year, year after year. It is a privilege to serve your community, and you will gain so much more than you give.
+What's your favorite camp memory?
I have so so many camp memories…
going in the bog with Dr. Hansen
short sheeting Mary Katherine's bed (even though we are grown-ups, we still like pranks)
Kudzu cafe
living in cabin 13 for years and years until I got too old for that
and of course, my camp friends who are now my life long friends, supporting me at my best and worst times.