Create Kudzu Camper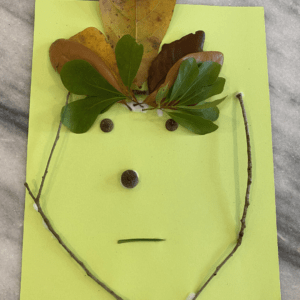 1- Get outside for a walk!
Fresh air helps improve blood pressure, heart rate, makes you happier and gives you more energy (More oxygen results in greater brain functioning, improving your concentration skills and providing you with more energy.)
2- Pay attention to fun items you might find in nature that can aid in creating your Kudzu Camper (rocks, leaves, acorns etc.)
Try to respect nature here, things on the ground are better than picking thinks in bloom.
3- Arrange and design your creative Kudzu Camper to share with us!
Don't have paper and glue? No worries! Design you camper on the sidewalk or on your kitchen floor.
Don't forget to share your image with us on social media using #NoPlaceLikeKudzu and #CKTeam(your team color)