Amplifying our Efforts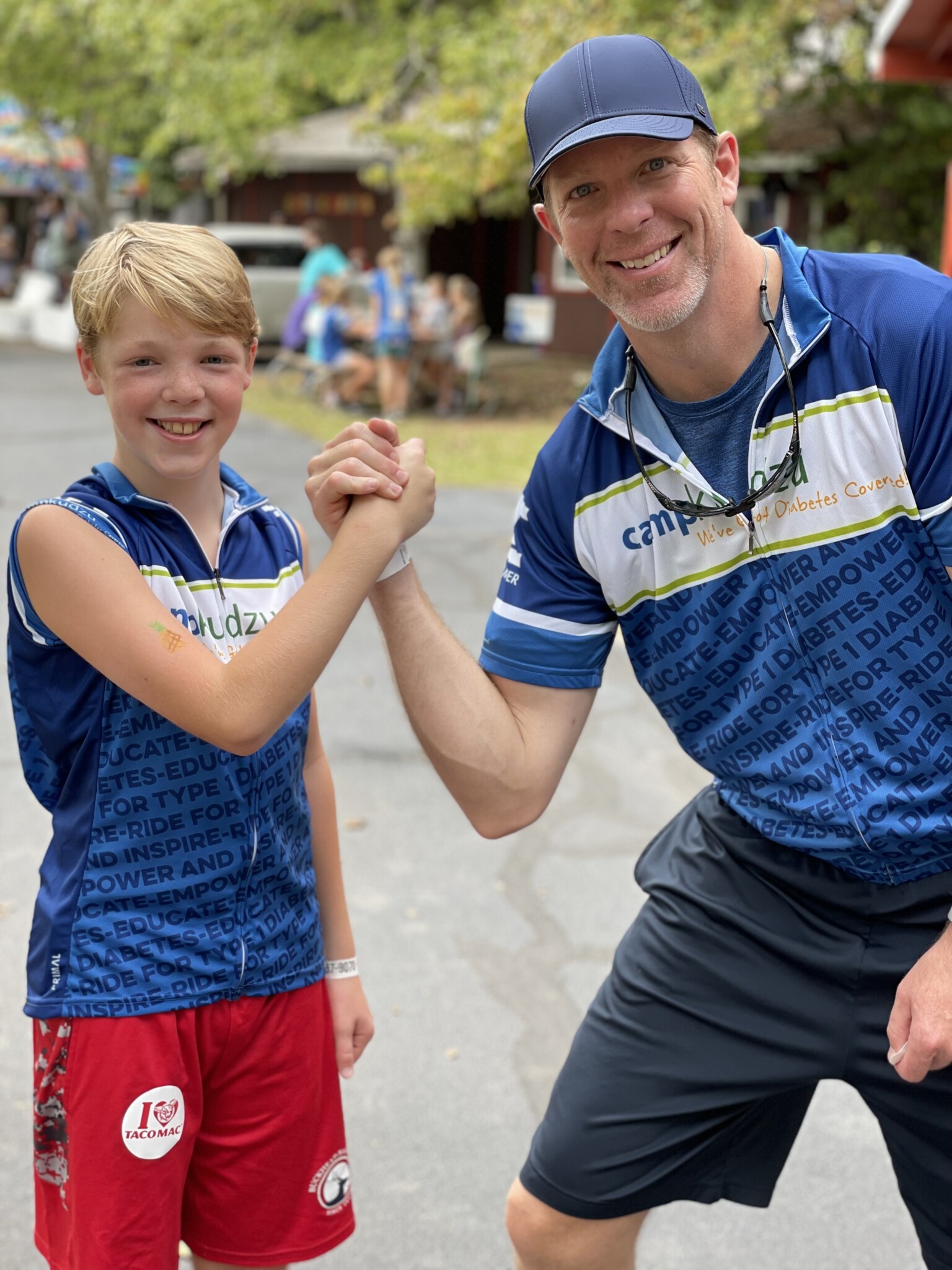 Dear Camp Kudzu Community,
Happy new year! I hope each of you and your families have enjoyed a happy and healthy start to 2023. As the Kudzu team jumps back in after the holidays, I am thrilled to amplify my efforts and dedication to this organization by beginning my new role as incoming chair of the Board of Directors.
Made up of talented, innovative, and compassionate members, the board has thrived under the leadership of Dr. Andrew Muir, and I am excited to assume more responsibility as we formalize Camp Kudzu's strategic goals for the next few years. Five new members joined in 2022, including Mike Firsowicz, the first former camper to serve as a board member — a compelling milestone and powerful testament to the lasting impact of Camp Kudzu.
As a parent of a child with type 1 diabetes, my family and I are 100% invested in our mission to serve families like mine with year-round programming. With a lifelong community of support, we are helping kids and teens to develop independence and confidence in managing their T1D, and to not let it define them. These long-term influences are clearly illustrated in the outcomes of our five-year research study in partnership with Clemson University.
Following the completion of our recent feasibility study, we are looking ahead and developing our strategic goals for the next few years. Camp Kudzu is fortunate to also leverage a new partnership with Leadership Atlanta, as we determine how to expand our services to underserved families across Georgia who face barriers to T1D care and resources. These projects have provided invaluable input from key stakeholders, which informed the framework of our strategic plan for the next several years. I look forward to continuing to work with Leadership Atlanta and sharing updates with the community as the initiative progresses.
We know that the past few years have presented new challenges for many of our families living with T1D, and we will continue to prioritize the health and safety of our entire community. Now that we have regained a strong foothold, we are able to reimagine the potential ahead of us. With a newly developed ongoing feedback loop, the board and executive team are constantly measuring and evaluating Camp Kudzu's progress, making tweaks to improve our programming and creating new, innovative ways to serve our campers and their families.
Thank you, each and every one of you, for your many contributions to Camp Kudzu. We couldn't do it without you. My family and I are 100% committed to ensuring that Camp Kudzu — and all the families we proudly serve — continue to thrive. I look forward to working alongside all of you to amplify our efforts add support in the coming year.
With gratitude,
Trevor Pitt
Incoming Chair, Camp Kudzu's Board of Directors
Division Vice President, The Whiting-Turner Contracting Company