6th Annual Ironing Man Competition
The Ironing Man Competition was created as a fun and creative way to raise funds for camp scholarships so that every child with type 1 diabetes has the opportunity to attend camp.  If you are not a fan of ironing, this is an event for you! Bring your wrinkled linens and join us for a day of competitive ironing.

On the day of the competition, from 9 AM to 5 PM, a small group of volunteers dedicate their time to iron as many items of clothing and linen in order to determine who is the fastest.  There is no cost to have the items ironed, but donations are encouraged and gratefully accepted.  Last year's competition raised $ 15,000, providing over 18 scholarships for campers in need.  Previously, there have been as many as three competitors, but there is room for YOU.  Each competitor typically is anchored in a different residential apartment or condominium complex which fosters a bit of competition between communities. Businesses are also welcome to join the fun and help raise funds for this great cause.

There is no overhead cost to support this event and competitors are asked to be self-sufficient.  Providing a physical location where they can easily be found for dropping off and picking up items.  And are encouraged to spread the word about the event to increase participation among local community members.  On the day of the competition,  we encourage all competitors to Live Stream and Post their progress on social media, to help determine a winner.
Stay Tuned For More Updates!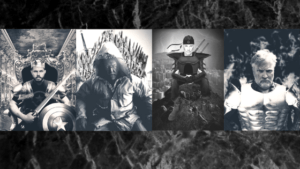 Contact Dr. Van Meter if you are interested in becoming a competitor.
Quentin L. Van Meter, M.D., Pediatric Endocrinologist
1800 Howell Mill Road NW, Suite 475
Atlanta, GA 30318
Office: (678) 961-2100