Kudzu Cup Fore! Kids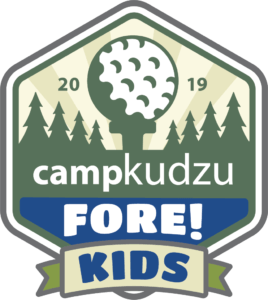 15th Annual Kudzu Cup Fore! Kids
May 20, 2019
Country Club of the South
Thank you to all our players and sponsors who participated in the 2019 Kudzu Cup FORE! Kids. We had a tremendous day on the golf course raising money to educate, empower and inspire children and teens living with type 1 diabetes! Together, we raised almost $80,000 towards Camp Kudzu's programs! The funds raised at the Kudzu Cup will be applied towards our scholarship fund, which means more children and teens in Georgia will experience the magic of Camp Kudzu.  
Special thank you to our leading sponsors: Alpine Fresh, Homestead Tiny House Co, The Piedmont Group & Children's Healthcare of Atlanta. Your partnership is truly appreciated.  
Further, we could not have hosted such a great event without the support and guidance of our committee. Thank you Mike Kipniss, Scott Richards, Andrew Sturniolo, and Dan Thrailkill for all your work!  
We hope to see you next year!
Learn more about our sponsorship levels and benefits:


+ InPen
+ RLS Construction
+ Russell-Reynolds