Junior Counselor Program
Teens who will complete high school prior to the summer may apply to be Junior Counselors. If you are new to Camp Kudzu and/or were not a Counselor-in-Training, don't worry, you can still apply!
ABOUT PROGRAM
Each summer, 24 Junior Counselors will be selected each summer based on their application and group interview as well as their skills and preparedness exhibited as CITs (if applicable).
They will go through leadership training and diabetes education programming as well as get to know each other during a training weekend prior to summer sessions.
Following that weekend, they will choose a week of camp where they will serve in a camper cabin as a Junior Counselor. They will get to hone in on their leadership skills and get hands-on experience and guidance from current counselors as they move towards that role! They will spend their entire week with their cabin while they check-in with the JC leader and/or Medical Director at least once a day.
 Junior Counselor 
2024 Dates & Program Information Coming Soon!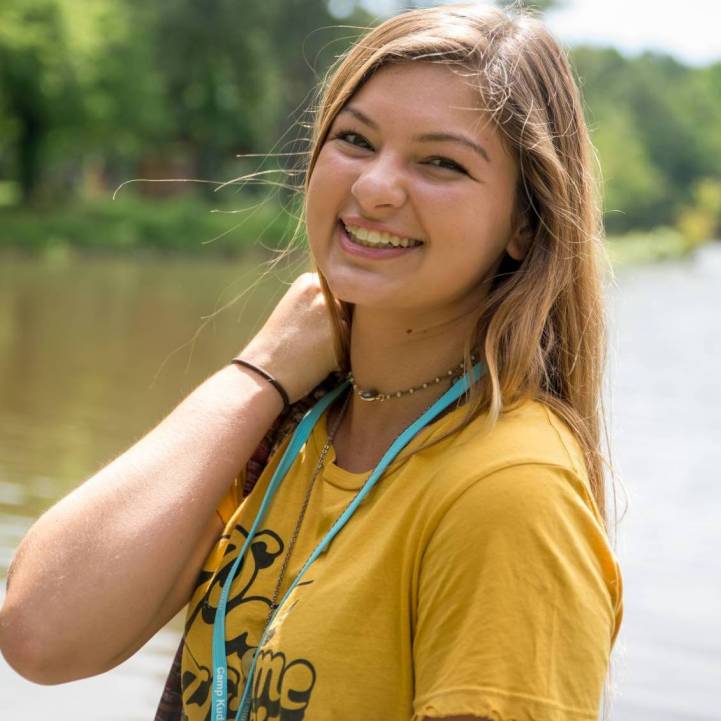 APPLICATION PROCESS
Applications AND two reference forms must be turned in during the timeframe when applications are being accepted! We will hold in-person group interviews early in the calendar year. Special arrangements may be made for out-of-town applicants to conduct interviews via SparkHire.
If you have any questions about our Leadership Development Program, please contact Megan Frank at mfrank@campkudzu.org.
Cost 
Realizing that different families have different abilities to pay, Camp Kudzu utilizes a tiered fee structure. We instituted this structure to provide the highest quality programs possible, to continue serving all community income levels, and to preserve camp for years to come! 
The cost for the Junior Counselor (JC) program is: 
Tier 3- $1,000 
Tier 2- $600 
Tier 1- Minimum of $200 + Awarded Scholarship 
*This cost covers the spring training weekend AND the summer camp session!  
Scholarships are available for families and campers in all our programs, including our leadership development program offerings. Scholarship applications are included in all online and paper application packets. Families are asked to pay the non-refundable deposit and submit that payment WITH JC and scholarship application paperwork, which is completed once a JC is accepted to that year's program. Returning participants are eligible for a scholarship each year.