The Power of Innovative Partnerships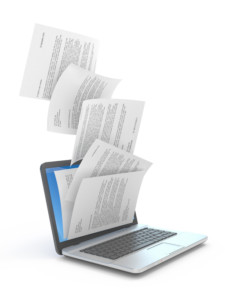 Part of what makes Camp Kudzu successful is our commitment to be innovators and continue to improve camper experiences and expand opportunities to inspire and educate our broader community.
We often contemplate how to improve efficiencies, adjust to new technologies and trends, and adopt new protocols to more safely manage the needs of the 650+ campers and families we serve. As we move into 2022, we are excited to pilot a new project that has been part of our strategic goals. This special project will explore how we can migrate to an electronic medical record (EMR) system in addition to remotely monitoring blood sugars.
Camp Kudzu will be launching this pilot program as part of our upcoming Teen Retreat Weekend – set for later this winter (January 28-30, 2022). This study will be conducted in partnership with Dexcom and utilize a new interface called CampViews, which was developed by our friends at Nevada-California Diabetes Association. The EPIC Intentions Team from Georgia Tech is helping us once again and working to develop a training platform to ensure our success.
In addition to reducing paper waste and time spent on logging and charting thousands of blood sugar readings, we anticipate we will improve efficiencies and accuracy of the information we use for benchmarking outcomes. This new system would provide a giant step forward and an advantage to our medical teams by providing better camper profiles and real-time blood sugars.
This study will require us to utilize smart devices such as tablets for both camper check-in and check-out, record all blood sugars, track daily medications, and chart all trips to the med lodge. Currently, we print out several different forms for check in, use bulky binders and paper to log blood and record daily meds on paper forms, and record all trips to the med lodge in a binder. This accounts for A LOT of paper and ink prepping for camp and A LOT of energy in sorting forms post-camp. Now we can have all this information in one place!
There are many advantages of this project and we are excited to measure outcomes and contemplate how Camp Kudzu will continue to leverage both technology and innovative partnerships.
If you have any questions about this—or any medical camp question—please feel free to email Carrie at Cclaiborne@campkudzu.org.