2020 Spin for Kids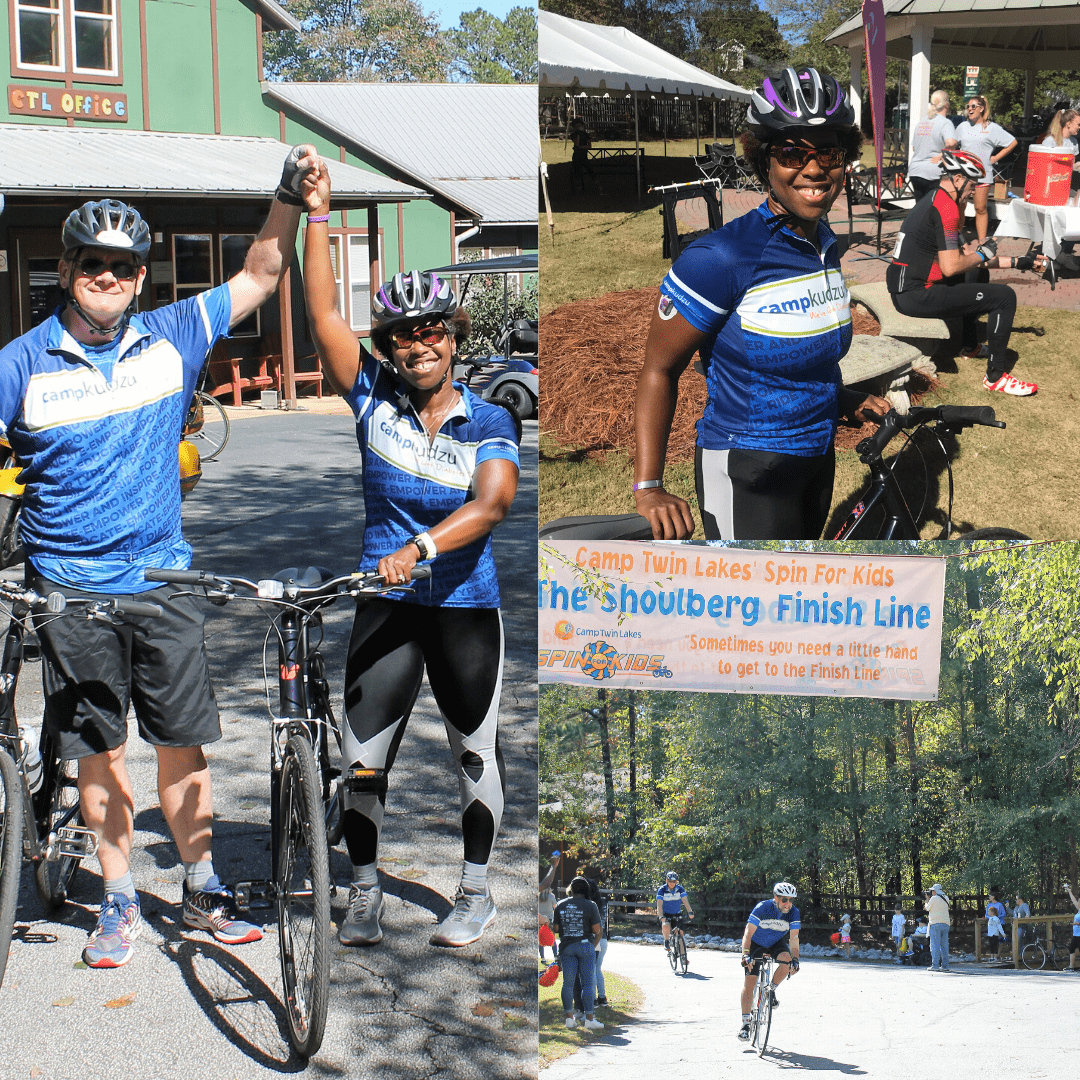 It's time to get your pedals spinning, your heart pumping, and your friends giving! 
Join our Kudzu Family for a special gathering on Sunday, October 4, and take part in Spin For Kids as a spectator, rider or fan of our organization as we root on our 2020 Camp Kudzu Spin For Kids Team!
If you family is newly diagnosed with T1D—or your child has not yet participated in one of our weekend or overnight programs—this will be a great opportunity to meet new Camp Kudzu families, our Camp Kudzu Team and explore the Camp Twin Lakes (CTL) facility. 
There is something for everyone! You can ride as a family or individual rider. CTL will also provide bicycles, and you can choose to participate in the 5-mile family fun ride or another one of the five scenic routes. If you are more adventurous, you can take on the challenge of a 15, 27, 47, 62, or even 100 mile ride! Riders with young children can register their children to participate in a Day Camp while their family members are riding. 
Lunch will be provided to all our Kudzu Fans, and there is NO CHARGE to participate. Of course, we are encouraging our families, volunteers, and overall Kudzu Community to take part and raise money to support year-round camp programs and our partnership with Camp Twin Lakes. 
If you are interested or have any questions, please don't hesitate to reach out to the Camp Kudzu Team or email Consuelo Ecuyer or Eloise Lamons, who are helping organize our 2020 Kudzu Team!
All of us at Camp Kudzu look forward to a time when we can unite again safely, and we hope to see you and your family on Sunday, October 4! #NoPlaceLikeKudzu