Spring Has Really Sprung!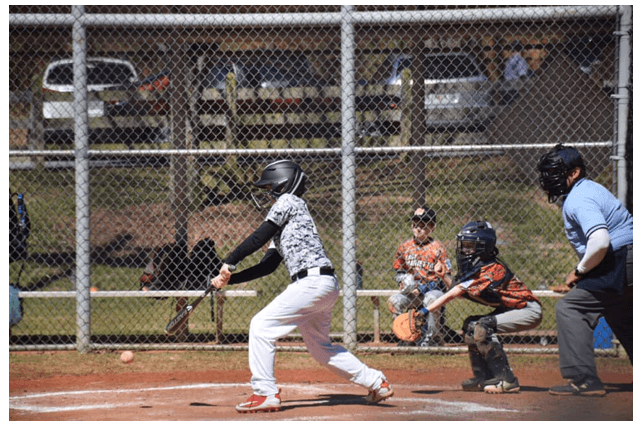 "This is my most special place in all the world, Ray. Once a place touches you like this, the wind never blows so cold again. You feel for it, like it was your child."
Dr. Archibald "Moonlight" Graham to Ray Kinsella in A Field of Dreams
Being the big sports fan that I am nothing says S-P-R-I-N-G like baseball and… summer camp. It's that time of the year when the computer and the phone can be my daily companions instead of the Puppet Dude or that Golden Syringe Guy… but the calendar starts to tell another story.
I am, often, asked during this time "what I do the rest of the year"? Valid question. My answer- a lot.
It's early May and the Camp Kudzu Office is in plan-nearly- pack mode. The water coolers are turned upright without their lids… there's about 1/64 of the needed summer supply of Juicy Juicy in the storage room along with arts and crafts materials in boxes dotted with tie-dye stains and stacks of plastic bins with used markers and pens…
Camper registration is still going strong and a couple of our sessions are starting to form a waitlist. I have glanced at the registration lists several times over the past couple of days trying to wiggle said waitlist. There are names that I recognize- even though the grade is one older than my last year's memory. There's something so joyful when you see returning campers' names pop up on the list. Conversely, there's a pause when an unfamiliar name to Camp Kudzu appears. I pause because it means that someone has heard great things about us and they are all in for giving us a try. It also means that a family needs our community… A community that they never planned to seek out or to join. I, then, exhale and whisper the sentence– until there's a cure, there's Kudzu.
Spring Family Camp marks the start of the summer season. We will facilitate a new staff orientation for 100 plus new staff. The kitchen will heat up during our Food for Thought Culinary Program. We will hit the links of the Country Club of the South Golf Course for the Kudzu Cup. And, then the Pack Rat and U-Haul will be loaded up to head to camp for three consecutive, one-week sessions.
The tie-dye station will be set up, the counselors will clip a sharps container on their backpack, the canoes will dip into the water, the water coolers will be filled with ice, nametags will be printed, and that most special place in all the world, Camp Kudzu, will fill with smiles, sweat, laughter, splashing, singing, and shrikes of joy.
Contributed By:
Kat Shreve
Director of Programs