Newly Dx FAQ / Hearing from other parents like you.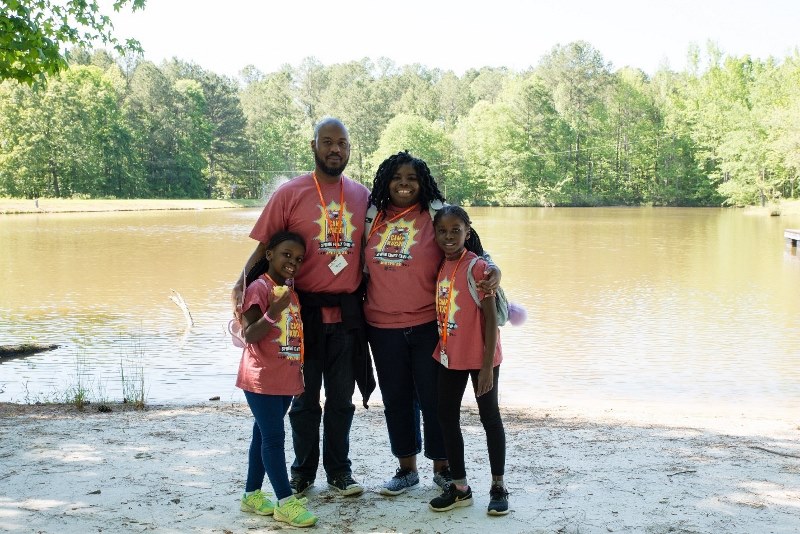 When you first had a child, you likely had others around you that had "been there done that" in raising a newborn. Having someone to count on when it came to answering your questions related to all-things-baby was likely a huge source of support and comfort, knowing who to turn to.
A diagnosis of T1D can be very similar in that it can be isolating if you don't have any individuals to turn to with questions who have been in your shoes. The Kudzu Community is a wonderful place for you to plug in and find those families and we can't wait to get to know you!
In the meantime, we've curated resources below that parents in our community shared with us. They felt like these "must reads" were so helpful in giving them the courage and hope in the early days of diagnosis.
BLOG POSTS
BOOKS
"This is my go-to for insulin management. I've read it end to end twice and use it as an ongoing reference guide." – Nikki Penda, T1D and Camp Kudzu Volunteer
"This one is a great guide for the 'geek' wanting to track how your body responds to insulin and activities and is a great companion to Think Like a Pancreas." – Nikki Penda, T1D and Camp Kudzu Volunteer
"This book really reframes your perspective of a T1D diagnosis—from one of suffering to thriving" – Brad Pugh, Camp Kudzu Parent and Board Member
"I highly recommend Moira McCarthy books. She is a world of knowledge, honesty, and humor about T1D. These were written before today's diabetes technology, but the information in these books is invaluable." – Eloise Lamons, Parent of a T1D, Camp Kudzu Volunteer and Board Member